This post may contain affiliate links. Read my disclosure policy here.
Thanks to Cuties for sponsoring this post.
When my daughter was little, she was always drawing little stick animals. In fact, from the moment she was about 3 years old, she picked up her pencil and started drawing. It's just in her genes to do so. Her grandaddy loved to draw, her daddy loves to draw, and now — even at 15 years of age, she can draw pretty much anything she sees. Here is her latest masterpiece she is working on.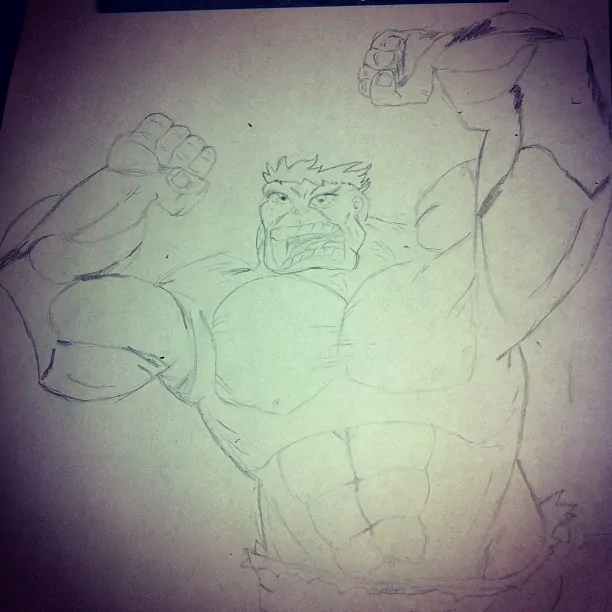 Yes– she drew that free hand from a drawing she found online. She has never taken classes at all. She's just always had a passion for drawing, so I keep her well supplied in art supplies.
Cuties Wants to Know What Your Little Cutie Can Create
Birds, Squirrels, and Critters, Oh My! Cuties is celebrating their first animated short featuring lovable critters, Squeak the squirrel and his charming companion Beak the bird, with Cutie's Create-a-Critter Contest. Parents can enter their junior Van Goghs, for a chance to have their critter drawings come alive in the form of a soft plush doll.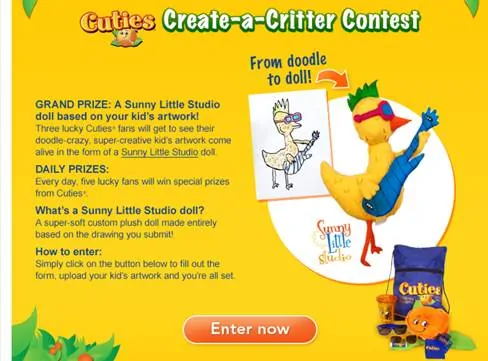 The Rules
From March 18th–April 5th, fans can upload their children's critter drawing to the Cuties® Facebook page
Each week for three weeks, one Grand Prize winner will be chosen
Grand prize winners receive a Sunny Little Studio doll in the likeness of their Cuties® Critter drawing
Additionally, Cuties will select five winners between Monday and Friday for the duration of the contest
Those 75 lucky artists will have a chance to win Cuties® Gift Packs containing a random selection of Cuties® branded items
For those who cannot get enough of their masterpieces, the Cuties Facebook page contains printable coloring sheets. In addition to adding color and life to your children's work, the page will feature new weekly adventures of Squeak and Beak. Stay tuned!
Which of your child's drawings will you submit to the Cuties contest?
This post is sponsored by Cuties. All opinions listed are 100% our own.