This post may contain affiliate links. Read my disclosure policy here.
It can be hard to make educated choices on good nutrition.  How can moms do a better job?  The Dairy Council of California has a recipe for good health for you and your kids.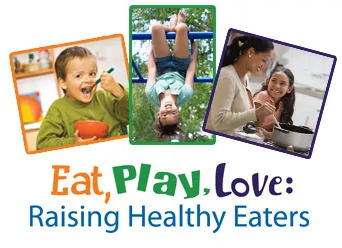 The Dairy Council of California is helping parents make good nutrition choices for their families.  Visit their website Healthy Eating.org  to find balanced nutrition resources, interactive tools, parenting articles written by registered dietitian moms and delicious recipes from all five food groups.  All of this is available free on HealthyEating.org.
A Recipe for Health for You and the Kids
What steps can you take to have a healthier lifestyle and set a great example for your little ones?
Develop a feeding strategy that respects your role as parent as well as your child's choices.
Be patient and repeat #1 and #2. It may take years to see the results you want.
 What does it mean to be a healthy eating role model?
What does it mean to be a healthy eating role model for your kids?  To see if your attitude about food and eating habits might be influencing your children, ask yourself: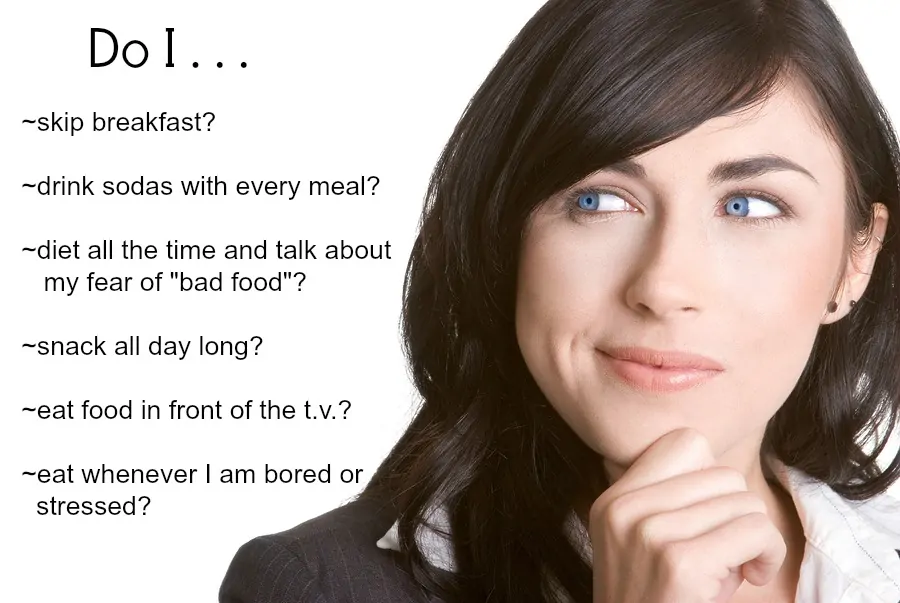 If you answered "yes" to more than a few of these questions, you are likely sending unhealthy messages to your child about food. As a parent, it is important to not just tell your kids they should eat healthy foods.  You need to show them how to do it — model healthy eating habits for your kids!
 How to develop a feeding strategy that will allow your kids to make their own healthy choices
How can you develop a feeding strategy for your kids that respects your role as a parent, but also allows your kids to make choices? Many parents struggle with the issue of control with regard to food.  Dinner should be quality time that your family can sit down and enjoy together.
A power struggle over what to eat and how much of it must be eaten isn't fun for anyone.  It is important to prevent meal time power struggles so you can enjoy your kids when you sit down to dinner at the end of the day.  Maintaining control and teaching your child to make good food choices is an important part of this process.  Healthy Eating Made Easier has information that will help you take the long view to raising a healthy eater.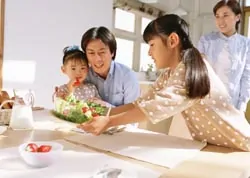 We all know how hard it can be to provide tasty, healthy food your kids want to eat day after day. Take the struggle out of preparing healthy, kid friendly meals.  Check out the kid friendly recipes section of Healthy Eating.org for ideas and suggestions.
Healthy Eating.org by the California Dairy Council is full of terrific ideas, suggestions and information.  You can find tons of great information on healthy eating, raising healthy kids, milk and dairy, nutrition, physical activity and health and wellness. Healthy Eating.org  gives you everything you need to keep your kids eating right, staying active, and growing into healthy people who know how to make good food choices.
Divided into easy to use categories, Healthy Eating.org is made for moms in mind.  You'll be surprised how easy it can be to raise happy, healthy kids, and have them eating a well-balanced diet.
 Stay connected to Healthyeating.org
You can follow HealthyEating.org on twitter .
You can find them on Facebook .
You can follow them on Pinterest .
You can sign up for to receive free HealthyEating.org newsletters.
Sheryl Bone is mom to three kids: Max age 14, Ella age 12, Clayton age 10 and Chewy, the family mutt. When she isn't chauffeuring kids to school or sports, she is a room mom and school volunteer, literacy activist and community arts supporter.