This post may contain affiliate links. Read my disclosure policy here.
Children first experience the world through their family, but sometimes circumstances make it difficult for their birth parents to look after them – this is when foster care families can turn a child's life around by providing them with a nurturing, safe environment in which to grow into healthy, self-confident people.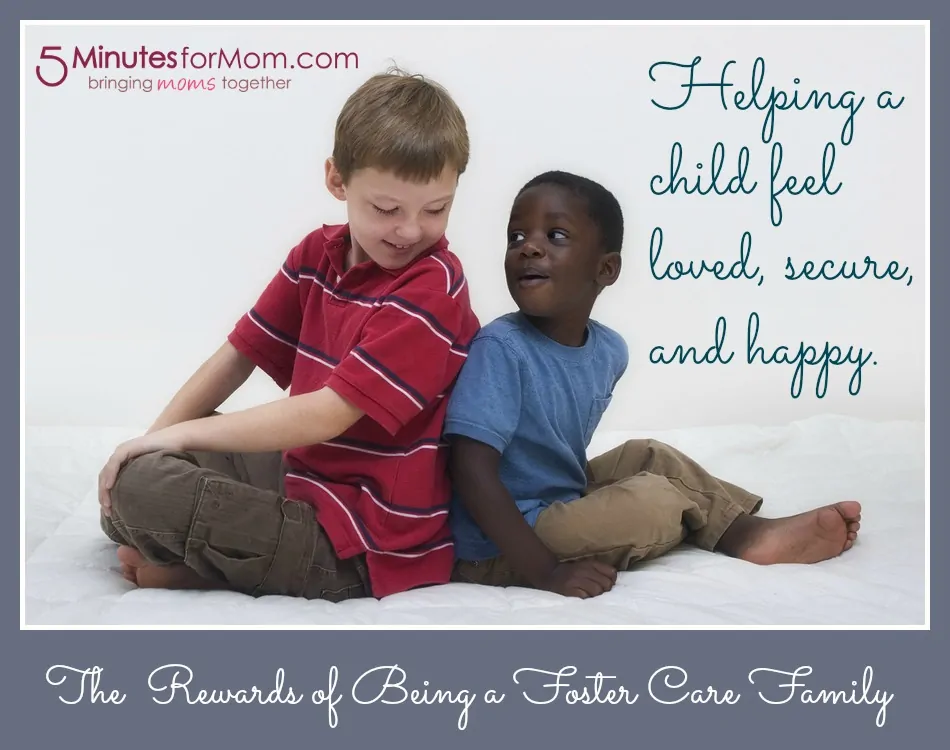 Being a parent can be challenging at times and being a foster parent is no different. If you are considering fostering a child, you don't need extensive experience in childcare or even have children of your own, as fostering agencies will provide you with full training programs to ensure that it is a rewarding experience for your family and the child that you take in.
The Rewards of Being a Foster Care Family
Strong Family Bonds: A foster family can build strong bonds, and although it is not a biological family, relationships between the foster family and children can be as powerful for everybody as they are within a birth family. The importance of the foster parents is similar to those of birth mothers and fathers.
 Learning Patience: As with being a parent to any child, you will need patience and be able to teach boundaries in a firm but kind and respectful way. Children who come into the care of local authorities often have complicated backgrounds and require an extra dose of understanding and love to help them cope with the trauma of being separated from their birth family,  even if it is just temporarily.
 Nurturing your motherly instinct: Foster mothers play a special role in the foster process, especially if the child is very young. Women traditionally take most of the responsibility for the care of infants and pre-school children, often for practical reasons, and a very young child will probably be accustomed to spending most of their time with a female foster parent and identify her as a safe and warm "base" from which to explore the world. It is all the more true if the child is a boy, as a close relationship with a foster mom will enable him to form healthy attachments with women later in life.
Foster dads are equally important: Foster dads are just as important in the foster care process. It is widely recognised that fathers play as crucial a role as mothers in raising confident and happy children, and they can bring security and adventure to a child's life.
Fostering a child and giving them love and support at a difficult time in their life is a most rewarding experience and will hopefully provide your entire family with memories to cherish for years to come.
Article provided on behalf of independent foster care agency, Capstone Foster Care. Find out more about becoming a foster parent at their website www.capstonefostercare.co.uk