This post may contain affiliate links. Read my disclosure policy here.
Sunday March 10th will mark the switch for many of us in Daylight Saving Time as we set the clocks forward by one hour. Many find this transition more challenging than its "fall back" counterpart because it feels like we're losing an hour of sleep as we adjust to an earlier wake time. However we eventually make up for this temporary loss as we fall into an earlier bedtime and it all ends up evening out.
Dr. Sasha Carr, Certified Child Sleep Expert and Founder of Off to Dreamland in Norwalk, CT, has six tips for making the transition as smooth as possible for the whole family.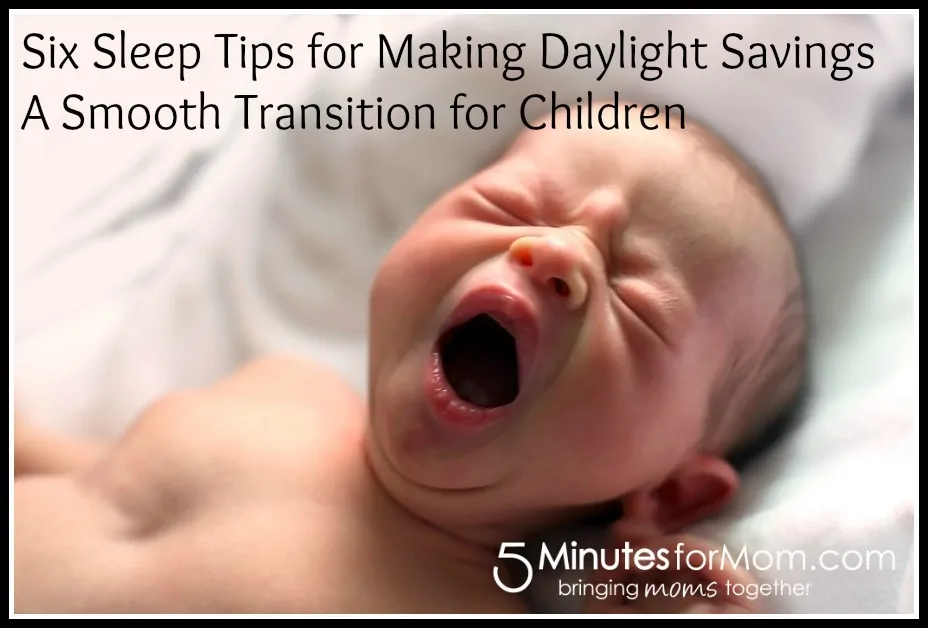 If you have a young baby with multiple naps and feedings per day or your little one has extra challenges adjusting to changes due to special needs or a delicate temperament, make the change more gradual. Begin moving waking, naps, and bedtimes 15 or 30 minutes a few days ahead of the official time change and keep moving earlier every day or two until you're at a full hour ahead. Spread it out over a "long weekend" by starting on Thursday or Friday so that by Sunday or Monday your schedule now matches the new time on the clock.
If your child is older, napping just once or not at all, or has a very adaptable temperament, I recommend the quick-and-simple-approach immediately switching to the new clock. However I do still recommend making the switch on Friday night / Saturday morning rather than Sunday just to give everyone an extra weekend day to adjust to the change. This is especially helpful if your child is in school.
Adjust feeding or mealtimes and other scheduled activities along with sleep times, and be especially consistent with your usual routines during the adjustment phase. So, for example, if bath time is usually at 6:00 followed by bedtime at 7:00 and you're moving everything up 30 minutes that day ahead of the change, make sure that bath time is at 5:30.
Make an effort to expose everyone in the family, yourself included, to bright light early in the morning to help ease the transition to your earlier wake times. Likewise try dimming the lights or drawing the curtains in the early evening to encourage the new earlier bedtimes.
As we head into spring and summer and the sun shows up earlier in the morning and sticks around longer into the evening the further north you live, remember to keep your child's sleeping environment dark using blackout shades or heavy curtains in order avoid having a "little rooster" who arises at dawn.
If you happen to already have a little early riser, especially a baby or toddler who is not in daycare and whose daily schedule you can control, now may be your chance to make a change. Try shifting everything, including feeding or mealtimes, only 30 minutes back instead of the full hour. This way their wake time, feeding times and bedtime will all happen 30 minutes later on the clock after the time change.
What are your tips for transitioning your children into the new routine of daylight savings time ?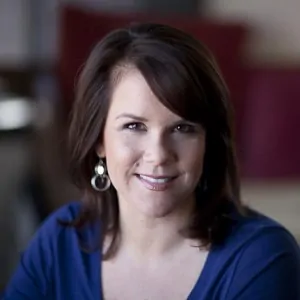 Sasha Carr, PhD, is a Licensed Psychologist specializing in adult, child, and family sleep. A graduate of the Clinical/Health Psychology Doctoral Program at Rutgers University, Dr. Carr has extensive training in CBT-I, an empirically supported drug-free treatment for adult insomnia. She is also a Certified Child Sleep Consultant through the Family Sleep Institute. Dr. Carr works with individuals and families through her private psychology practice and via telephone consultations nationwide. She is an active member of the Society of Behavioral Sleep Medicine, the American Psychological Association, and the International Association of Child Sleep Consultants. Dr. Carr also serves as the sleep specialist for Women of Wellness of Connecticut, a practitioner network dedicated to caring for women, especially new mothers and mothers-to-be. Dr. Carr believes that healthy sleep is essential for all members of the family, especially mothers who often neglect their own sleep to the det riment of their health and the family's overall well being.
Dr. Carr resides in Norwalk, CT with a large and lively multi-generational family in which all members, whether two or four-legged, enjoy the benefits of a good night's rest.