This post may contain affiliate links. Read my disclosure policy here.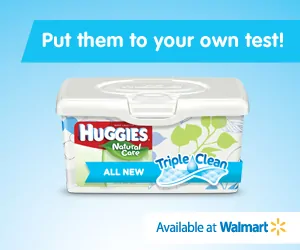 The baby years are blogging gold. Gold I tell you, gold! Every day with a baby is a day of bloggable importance. You are never short of something to write. Just think of the diaper changes gone wrong. Leaky diapers. Feeding frenzies. Food fights over pureed peas. Explosive diapers. Tantrums run amok. Not a day goes by when you are the mom of a new baby when a baby catastrophe doesn't occur. Some days you probably have three or four crises.
I didn't start my blog til my youngest was 4 and a half. To be honest I had not heard of blogs. Once I started a blog, I became a voracious reader of other people's blogs, especially other moms like me. I LOL'd reading stories of toddler meltdowns. I read about diaper mishaps and all. My kids were all out of diapers by the time I started my blog. I didn't have that treasure trove of daily stories of baby and toddler mishaps. The best I could do was to weave these gems of stories in to my blogposts.
While most days I had a couple of funny stories to blog about, I would have loved a couple of diaper doozy stories to share. I had no blogging gold to fall back on…more's the pity. Though today I am still drawing on stories of those early years of baby craziness to this day. Do you love to share stories about your little ones? I know I do. Huggies is looking for one good mom and true. Are you that mom? Are you the next Huggies Mom?
I wanted to share with you a bit about what is new at Huggies. The new Triple Clean Layers wipes from Huggies are: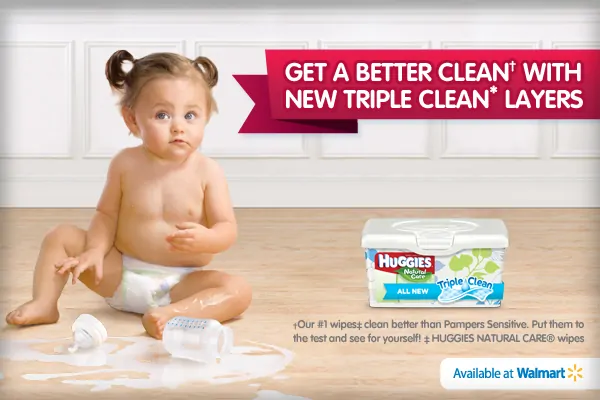 Huggies is looking for a Huggies tester…a new Huggies mom. Are you ready to put Huggies to the test? Huggies wants you to try a pack of Huggies wipes with new Triple Clean Layers at Walmart to see the superior difference for yourself. Once you've put Triple Clean Layers to the test, share your experience as a Official Tester with your friends.
Starting in March, the search is on to find the next Huggies mom. Huggies will be looking to feature Huggies testers on the Huggies page on Walmart.com! Think you are the one to be the next featured "HUGGIES Tester"? All you need to do is head to Walmart and pick up a pack of Huggies wipes with new Triple Clean Layers and start testing today!
Want to put Huggies to the text AND save money? Call **BABY to learn more about new Triple Clean Layers and get a coupon via text. The coupon expires in April so don't delay!
Jill Berry @MusingsfromMe is a writer who stays at home or a SAHM who writesit depends on the day and her mood. While playing a writer on the internet, Jill has the gray hair AND blogposts from raising a kid, a preteen, and a teen. When not blogging at Musings from Me, Jill seizes family time whenever she candinner as a family, movie night, marathon family game sessions, travelingyou name it she wants to do it.