This post may contain affiliate links. Read my disclosure policy here.
Everyone in my household has been sick — with the exception of me. During the last month, my son has gotten a really bad case of the flu, passed it on to his sister, who then passed it on to her father. Each night as I was throwing trashcans full of tissues away, I silently plead, Please do not let me get sick! Have you been there lately?
I have been very fortunate and have stayed well. It has taken an act of congress and lots of healthy foods, vitamins, and water to keep me well. I want it to stay that way, so when the flu takes over your home like it did mine, there are things you can do to combat against those nasty germs. Here are 5 ways to keep the flu from taking over your home!

1. Fill Your Body with Vitamin C
I have always heard that to fight off a cold, drink and eat lots of vitamin C, so I have been doing just that. I have been keeping oranges at the house and anytime I get a craving for something sweet, I have been eating one or two. The added boost of Vitamin C to my immune system is definitely a plus.
2. Sanitize and fumigate all areas where sick people touch
I am a firm believer that if you touch something that someone else who is sick has touched — you will get sick! My husband keeps sanitizer by his bed, in the kitchen, in the bathroom, in his vehicle, and he has a little bottle stowed away in my purse. Keep the germs at bay. Spray Lysol or some other form of germ killer in the area where they sleep or sit.
3. Politely ask all sick people to not come to your home until they are well
Many people think my husband is a bit gruff when it comes to inviting people into our home, but he is really just wanting to keep his family well. If someone mentions that they have had a cold, but want to come over and spend time with us, we politely ask them to wait until they are all the way well. Everyone usually understands and is more than happy to wait.
4. Use tissues that help kill germs instead of rags and toilet paper
When you sneeze or have to blow your nose, you usually grab whatever you can find laying closely beside you. Keep a box of Scotties tissues sitting around so that when someone feels a sneeze coming on, they can catch it quickly so that germs are not spread through the sneeze. With a rag, germs are spread because you lay it back down beside of you, but with tissues, you can throw them away immediately. Don't forget to sanitize afterwards!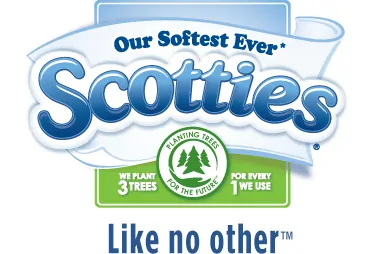 The really awesome thing about Scotties tissues is that they are passionate about the environment, so for every tree that they use to produce the Scotties tissues, they will plant three in it's place.
Scotties sent me a care package in the mail, and thanks to them I will not need tissues for a while! We have them setting everywhere so that when others feel like they need to sneeze, we have them covered. The best part is now there is 30% more per box.
5. Attack it before it gets full blown
When you feel yourself starting to feel ill, attack the flu and cold before it gets infected into your body. You can drink herbal teas that help fight off the flu and cold, take some natural remedies that keep the flu at bay, and follow all these tips to stay healthy.
Enter to win
One winner is going to get their chance to win a Scotties tissue care package complete with several boxes of tissue and a $25 Walmart Gift card! Use the Rafflecopter form to enter this giveaway. New to Rafflecopter? Watch this 45-second video on how to enter!
Even if you do get the flu or a cold, at least by following these tips you won't get it as bad. When my husband got the flu, his was a mild case compared to my children who did not take the proper precaution to stay healthy and well.
This is part of a promotional campaign witih Scotties. All opinions listed are my own.