This post may contain affiliate links. Read my disclosure policy here.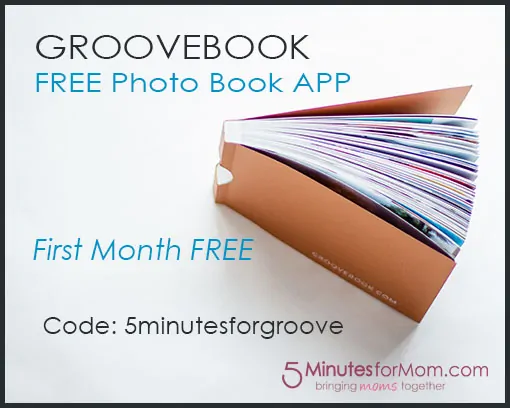 A FREE iPhone Photobook App

How many photos do you have on your iPhone right now?
Personally, my phone is always so jammed with photos and videos that I am always trying to quickly delete some to make room for more while telling my kids, "Hold on one sec… I just need to make some room on my phone."
I do back up my iPhone photos on my computer, but after that, I never touch them again.
Wouldn't it be great if we did more with our iPhone images than just post them to Instagram and Facebook? Wouldn't it be great if we actually PRINTED them so we could stick them on the fridge, make them into cards or crafts with the kids, or even put them in frames and give them to Grandma?
But, as busy parents, getting our iPhone images printed is not gonna happen, right? Printing iPhone pics just doesn't usually make it on to our To Do lists.
So, I was thrilled when I heard about the FREE Photobook iPhone App that prints 100 of your iPhone pictures into a 4.5" x 6.5" photobook for FREE and mails it to you monthly, for only $2.99 for shipping and processing, per book. What a brilliant idea!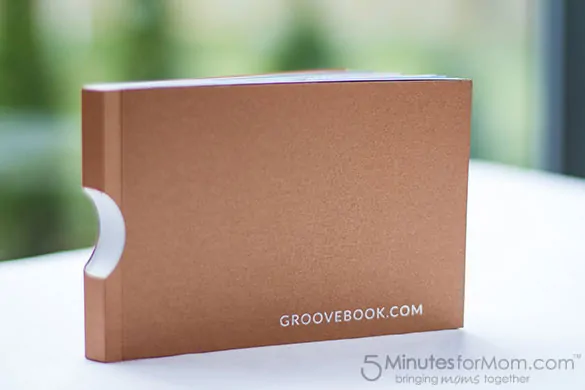 The photobooks are printed on glossy photo paper and each page is perforated for easy removal and includes the location and date for reference.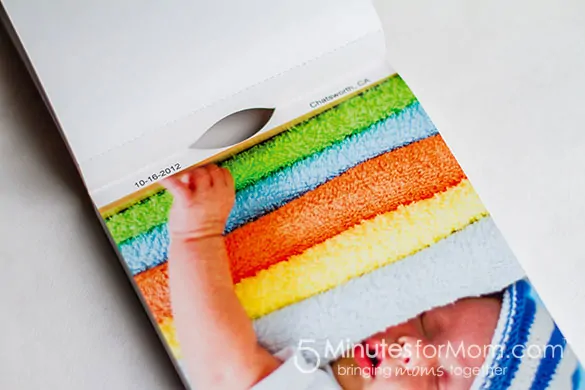 You can choose any of your iPhone images, and even print multiple copies of the same image if you know you want extras of that photo.
What you get for FREE every month with your GrooveBook subscription:

Photos are printed on glossy photo paper and are perforated for easy removal
Choose which photos and how many of each
Save time going to the store and money on paper and ink
Order additional books automatically mailed to family and friends
No risk! Cancel your subscription at any time.

The Groovebook App and books are FREE – pay only $2.99 for shipping and processing, per book.
Your First Month is Completely FREE — Use Our Coupon Code for FREE SHIPPING
This is really a cost-free gift — you don't want to miss out on this one!
Groovebook.com has provided us with an exclusive discount code for 5 Minutes for Mom readers, so you can try out Groovebook photobooks with absolutely NO cost to you.
Just use the coupon code "5minutesforgroove" and you will get your first Groovebook delivered to you for FREE, with no shipping and processing costs.
You will be asked for your credit card information when you download the app, this is for you to continue using the app monthly. But no worries, you can cancel your subscription at any time. But seriously, 100 page photo book for $2.99??? Why would you want to cancel?
The iPhone app is only available in the US iTunes store and shipping is only available in the US. Android testing is just being completed and should be ready very soon.

So tell us, is your iPhone packed with photos? Are you gonna try out Groovebook?
Written by Janice Croze, co-founder of 5 Minutes for Mom.
This post is part of a promotional campaign with Groovebook.com. All opinions are 100% our own.
If you found this post helpful, we would love it if you gave it a Stumble, Tweet, Pin, or Facebook Like. Thanks so much! We really appreciate your support of 5 Minutes for Mom.
We want to get to know you better — Tweet with us: @5minutesformom, find us on Facebook: Facebook.com/5minutesformom, or join our newsletter list.