This post may contain affiliate links. Read my disclosure policy here.
I cannot believe that we are down to less than 24 hours before I leave for the Red Carpet Premier of Disney's Oz The Great and Powerful! I am beyond excited and I always love to go and represent for 5 Minutes for Mom.
This time — I might need your help — with my makeup look. The wonderful people of Urban Decay sent all of us bloggers their new Oz inspired makeup palettes and OPI  sent us a package of sample bottles of their new Oz inspired nail polish.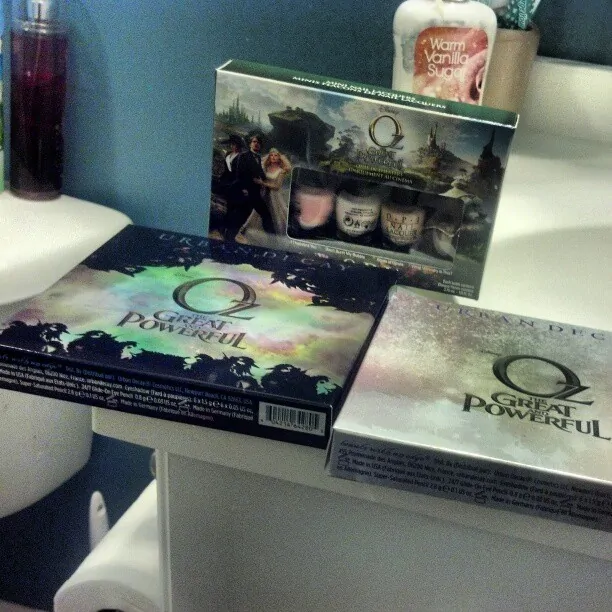 The nail polish was a no brainer for me as I am not a fan of light polish. While they are pretty and neutral, I like bold flashy colors, so I chose the "What Wizardry is This" color and will definitely rock that with my gorgeous dress!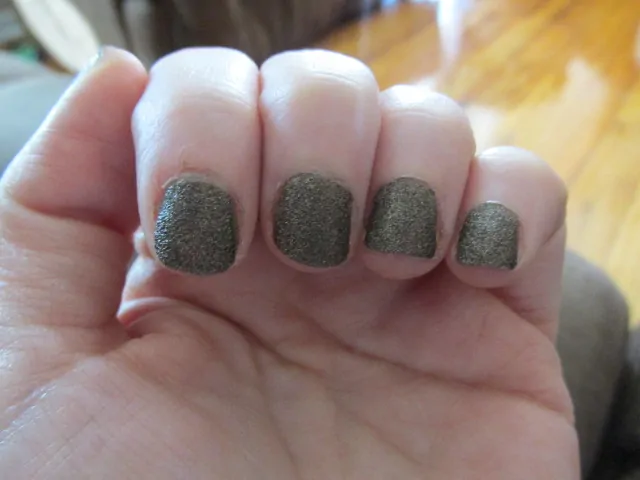 My fingernails have grown so much since I took this picture and the color looks amazing! It's like sand, but very shiny.
Now — back to the makeup dilemma
Okay ladies– here is where I need your help. The makeup palettes that were sent were Glinda and Theodora. Glinda is more the very light colors (I am thinking cool) with pinks and whites and pale lip color. The Theodora palette is one that is filled with warm colors — chocolates, tans, greens, and golds with a bright red lipstick. I put both styles on and had my daughter snap photos — but you tell me — which one do you think looks best?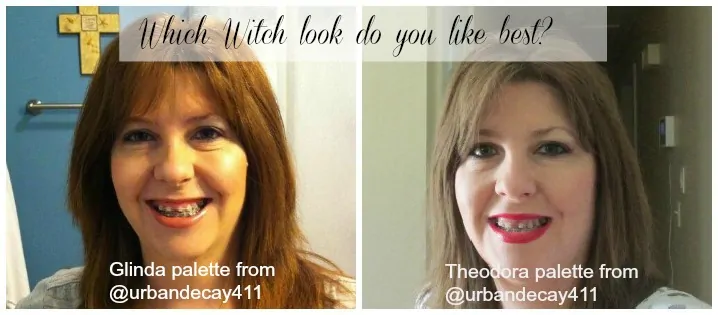 My dress is a beautiful silver and black Chiffon Cinderella type dress from Unique Vintage and I LOVE it, so I really want my makeup style to compliment what I will be wearing.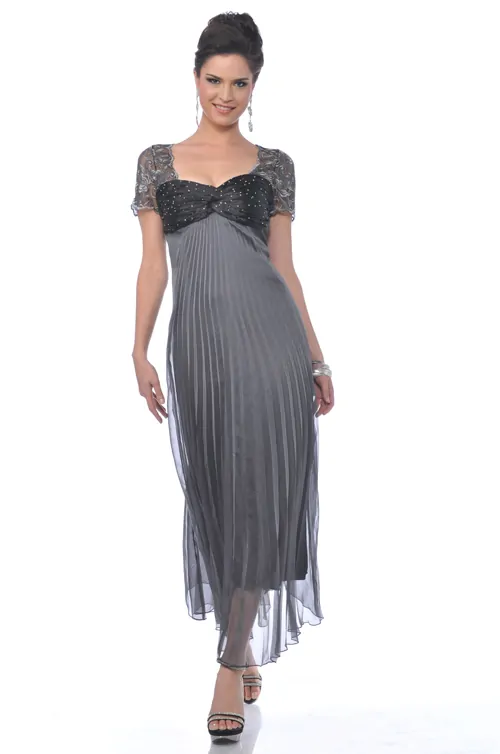 About Urban Decay
Urban Decay products appear in dozens of magazines every month. They have even stolen the spotlight from brands such as Avon and Revlon. Makeup artists love Urban Decay and love the products that they can use to make their clients look and feel their best.
About OPI Nail Products
"The new Liquid Sand nail lacquer – What Wizardry is This? – features OPI's groundbreaking technology for a textured, matte finish infused with reflective sparkle," adds Weiss-Fischmann.  "This rich taupe hue was designed for James Franco's character, the great Wizard of Oz, and is sure to make a bold statement this spring."
So ladies– which palette should I wear, Glinda with the cool tones, or Theodora with the warm tones?
Hair thoughts — should I wear my hair up or down and curled pretty?
I need fashion help ladies!
I was sent these products from Disney and I am being sent on an all expenses paid trip in exchange of my promotion of Disney's newest film Oz the Great and Powerful. All opinions remain my own.