This post may contain affiliate links. Read my disclosure policy here.
I just glanced at my calendar and realized that we are already into the first week of February – Valentine's Day is next week!
What will you be giving your significant other for Valentine's Day this year? My kids and I will be using MagCloud to make our Valentine's day special this year.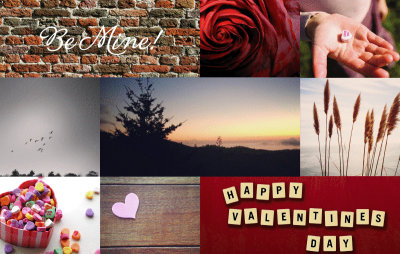 What is MagCloud?
MagCloud is a self-service publishing platform that allows users to create high-quality, personalized printed gifts that can also be shipped to anywhere in the world with delivery times in the U.S. as fast as three days. This would definitely come in handy if you are like me and procrastinate and wait almost right up until the holiday!
MagCloud also comes in handy if you need an easy DIY idea to create a personalized card, a poster of romantic milestones in your relationship, or my personal favorite — "A Recipe for Love" photo book and mini cookbook.
Benefits of Using MagCloud
MagCloud, a self-service publishing platform, will take your concept to printed (or digital) publication with just a few clicks of the mouse.
You can download a number of Valentine's Day themed templates of a greeting card, poster, scrapbook or calendar that are compatible with PC or Mac Microsoft Word, Apple Pages or Adobe InDesign. For the more design-savvy users, you can use any design tool of your choosing and simply upload a PDF to MagCloud that is instantly available in print, via our web-based viewer, as a PDF download or via the MagCloud iPad app.
There are lots of publication format choices from compact Digest size to large format Tabloid size, including other business and personal publication templates.
MagCloud offers free digital publishing, as well as low cost digital and print publishing options with no minimum orders or upfront costs.
Extremely affordable per page pricing starts as low as $0.16/ 5.25″ x 8.25″ or 8.25″ x 5.25″ page, but vary depending on size.
MagCloud delivers as fast as 3 days (from order to delivery).
World-wide shipping and distribution including the ability to ship to multiple addresses.
By using MagCloud you get commercial, high-quality prints with HP Indigo print technology.
Save today
Use the code 5MIN when making your purchase to save 25% off your order. This code is good from February 1 through April 30, 2013.
25% off the production costs of first publication published through MagCloud. Code is required for discount and can be applied to one publication. Publisher chooses publication, and code is applied during binding selection in publish process.
Get creative this Valentine's Day! Make your significant other feel special and loved!
How will you use MagCloud?
This post is part of a promotional campaign with MagCloud. All opinions listed are our own.