This post may contain affiliate links. Read my disclosure policy here.
Somehow it's already 3:00pm and I need to run to pick up my children from school and again, I didn't get half of the things done that I wanted to do!  Time is my biggest enemy some days and I would give anything to get it back so I could complete all my to-dos.
ServiceMaster's Time Heroes campaign focuses on doing just that and now through March 6, the site will share time-saving tips from experts. Time Heroes offers timesaving advice on mytimeheroes.com – tell them how you waste time and what you'd do if you could get back those wasted hours.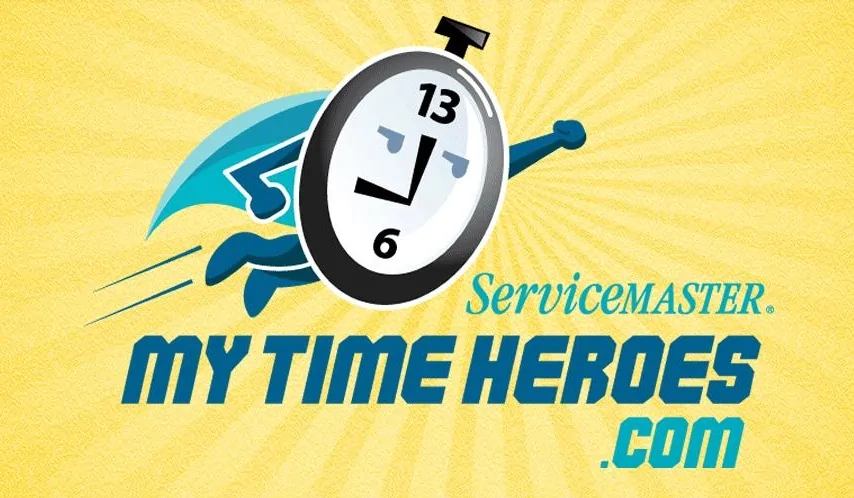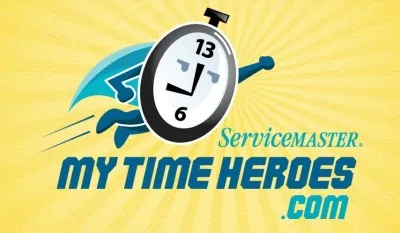 In addition to gaining insights from these experts, the site includes a survey for you to take about your own timewasting habits. We know we all have them and hopefully bringing them out into the open will help reduce them. Survey participants also have a chance to win one of three weekly $150 prizes – or a $500 grand prize – all while learning to do more in less time with less stress.
As for me, I have some of my own time management tips.  It's what gets me through my days and helps ensure that I've done what I need to  do. Every morning when I wake up, I create a list of my to dos on a portable whiteboard.  I don't force myself to list things in order of when they need to be done but simply everything I can think of that needs to happen to ensure I don't forget anything.  I have three columns to it: must do today, would like to do today but can do tomorrow, and needs to be done soon.
The three columns gives me a little prioritization so that I don't miss anything important.  Also, it makes my list a little less intimidating.  When I look at something that is forty items long, I want to curl up in a corner and hide.  When I know that only ten or fifteen of them need to be done today, I have a place to start.  And I do start.  If I'm feeling good, I'll start on a big item, but if I need motivation, I'll do something easy and quick.  For whatever reason, crossing off a to do item and marking it as done is a powerful motivator to me.
My goal is to have every must do today item erased from my whiteboard by the end of the day.  If I don't, it alerts me that I didn't schedule myself properly or I didn't prioritize well, so I know I can fix that for the next day.  Items that remain from the other categories are redistributed to must do today or would like to do today so that I'm have a head start on my list for the next day.
Better yet?  This works brilliantly with my children, too.  We have a large whiteboard in our homework room.  Each day I write down everything that they need to do when they get home from unpacking their backpacks to hanging up their coats to math homework to changing for tae kwon do (by a specific time).  I can't believe how much it cut down on the whining about what they have to do.  Having the tasks come from an impersonal whiteboard rather than from me telling them – again – to do something, seems to have a magical effect on them.  And they love crossing off the completed tasks as much as I do.  I learned after the first day, however, that the rule needs to be that I cross off the items when they show me that the task is completed or we have a little cheating going on!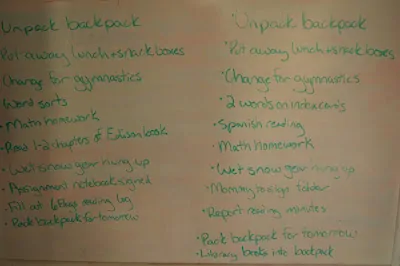 Figure out where you're wasting time by taking the Time Heroes survey.  While you're at it, follow ServiceMaster on Twitter and like them on Facebook!
So how about you?  What are your big time-saving tips?
In the interest of full disclosure, I was compensated to write this post.  As always, all opinions remain my own.