This post may contain affiliate links. Read my disclosure policy here.
Being an older person with braces on, I have realized just how important dental care is. Up until last year, I was not really concerned about my teeth much. I had a huge fear of the dentist and I basically just told myself that if my teeth needed any work, they could just rot out. I was that scared of the dentist.
Then I finally went and had some cavities filled and I realized that taking care of my teeth are super important. My kids are watching how I brush and how I visit the dentist. I want them to follow in my new footsteps and not my old footsteps. I want to be a Tooth Fairy Hero!

Be a hero this winter and help increase access to oral care for families in your area who need it most. Part of the annual Dental Health for All™ program, which is celebrating $1 million donated to community dental clinics over the last ten years, the "Be a Tooth Fairy Hero" sweepstakes invites children to break out their crayons and creativity to draw an artistic interpretation of the beloved Tooth Fairy that could help smiles in need. It's easy to enter! Just send Tom's of Maine an email with a photo of your child's drawing attached via the entry form. Feel free to use this coloring page as your drawing. Drawings are not required but we hope you'll join in the fun. Ten entries will be randomly selected with Tom's of Maine awarding a $10,000 donation on each winner's behalf to a dental clinic, plus providing toothpaste for the child's school.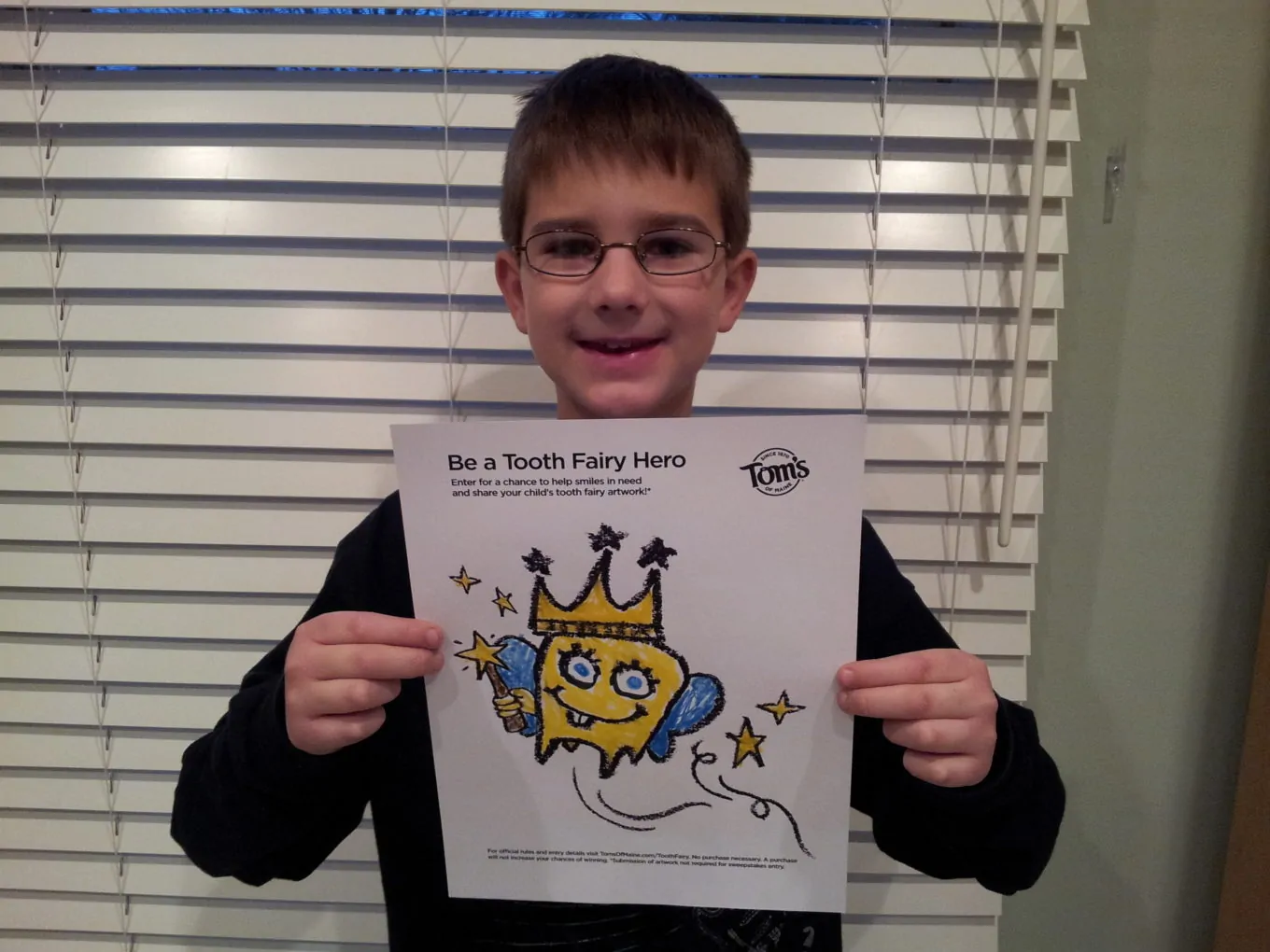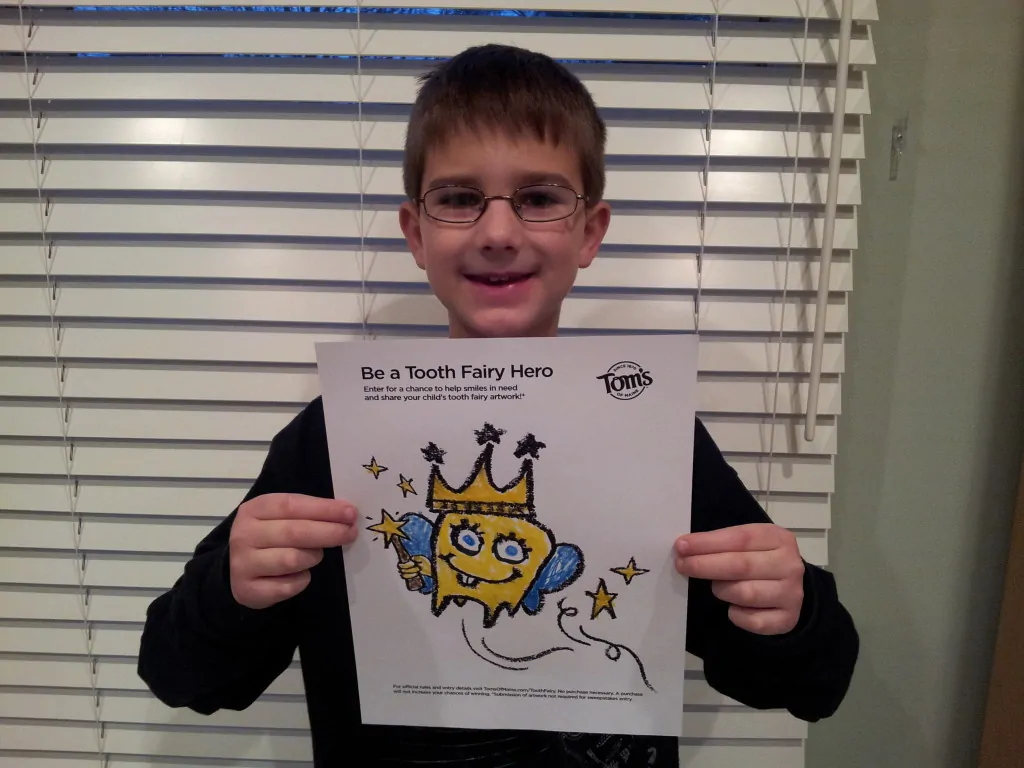 Timeline
Entry Phase: January 2, 2013 – March 15, 2013
Winners Announced: Late March 2013
While your child is drawing a picture of the tooth fairy to enter into the contest, you can chat with them about the importance of dental hygiene. Ask them what their favorite toothpaste is, or have them show you their crazy way of brushing their teeth. In any way you can, get them active and get them involved in taking care of their teeth.
To find out more about Dental Health for All, visit the Tom's of Maine website.
This is part of a promotional campaign with Tom's Of Maine. All opinions listed are our own.