This post may contain affiliate links. Read my disclosure policy here.
My kids grew up reading Horrid Henry books. Those and Junie B Jones were some of our favorite reading books growing up. We would visit the library, pretty much bring home every book we could find with the Horrid Henry title and lay for hours snuggled on the couch reading. Now, I'm even more excited to see that Horrid Henry is being brought to life on the movie screen!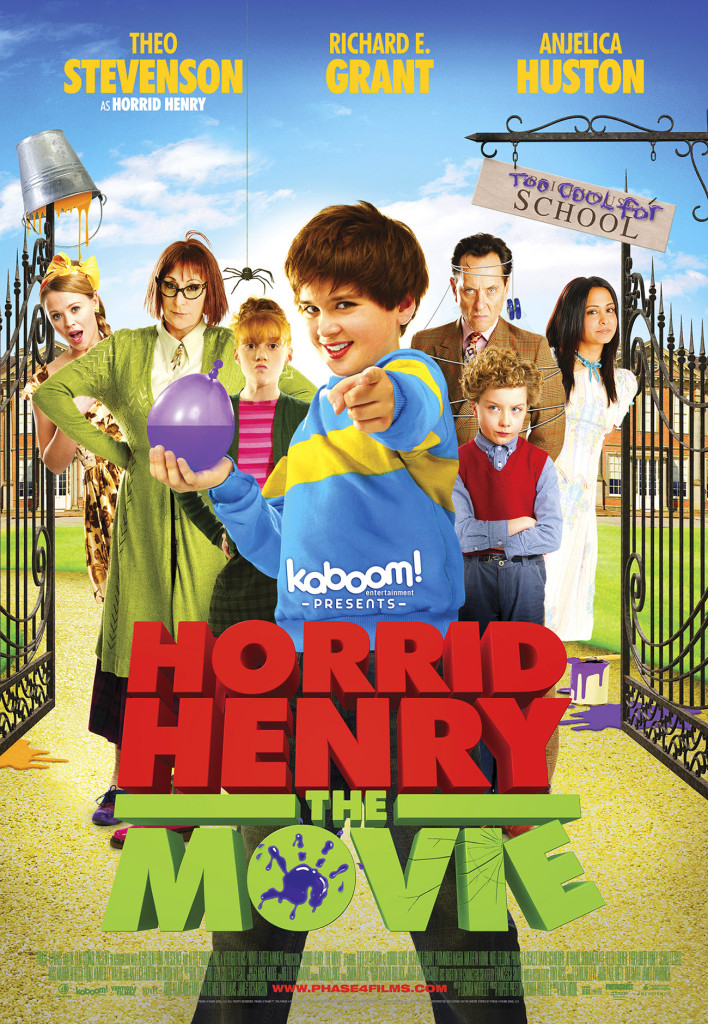 SYNOPSIS:
When Henry fails yet again to hand in his homework, he inadvertently sets off an unexpected and curious chain of events. He forms an unlikely alliance with Moody Margaret, the infuriating girl next door, outwits corrupt School Inspectors, topples an evil Headmaster, wins a talent contest, and stands up to his ultimate nemesis. With each antic crazier than the last, Henry finds himself inexplicably trying to save the very school which he has always professed to hate.
HORRID HENRY, starring Anjelica Huston (The Addams Family, Smash, Daddy Day Care), Parminder Nagra (Bend it Like Beckham, "ER"), Richard E. Grant (Dracula, The Corpse Bride) and Theo Stevenson (In Bruges) is based on the hit series of children's books.
Horrid Henry hits theaters officially on January 11th!
Be sure to check out the official site for more information: http://www.horridhenrythemovie.com/