This post may contain affiliate links. Read my disclosure policy here.
I know it's hard to believe, but (gasp) not every family has a blogger.
However, that doesn't mean that those families wouldn't like to share their family photos, treasured memories and special events with their loved ones and friends. Which is why My Family Window is the perfect customizable family-sharing website, boasting loads of options and features for anyone to create with.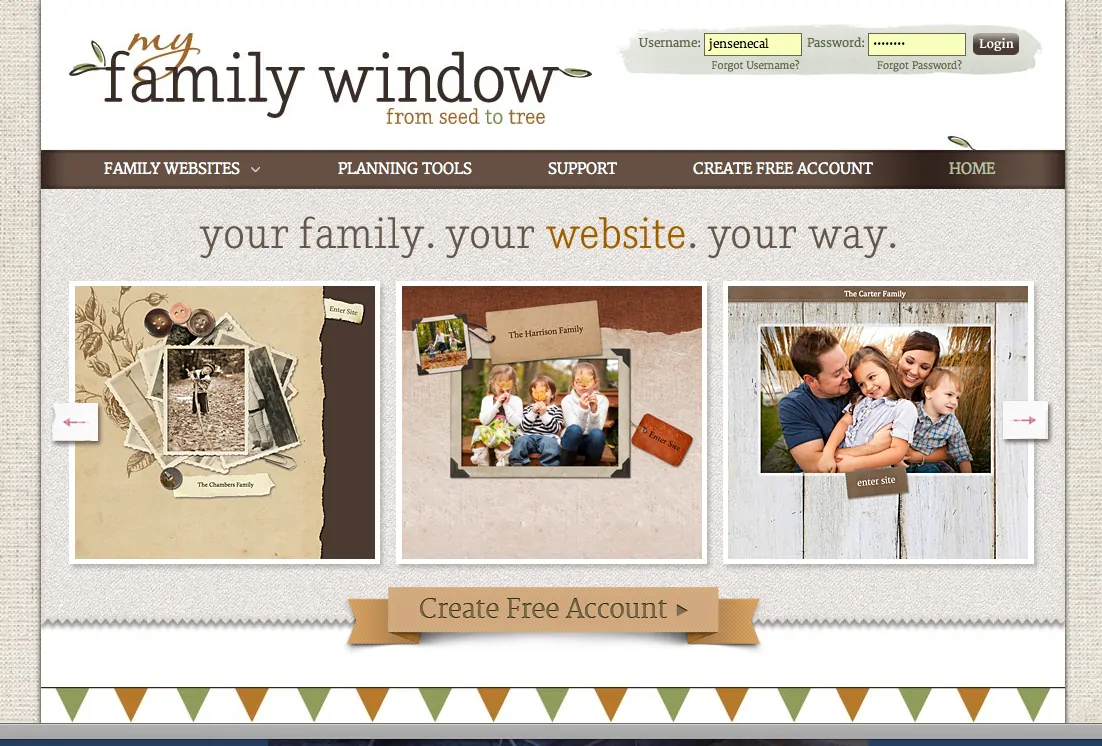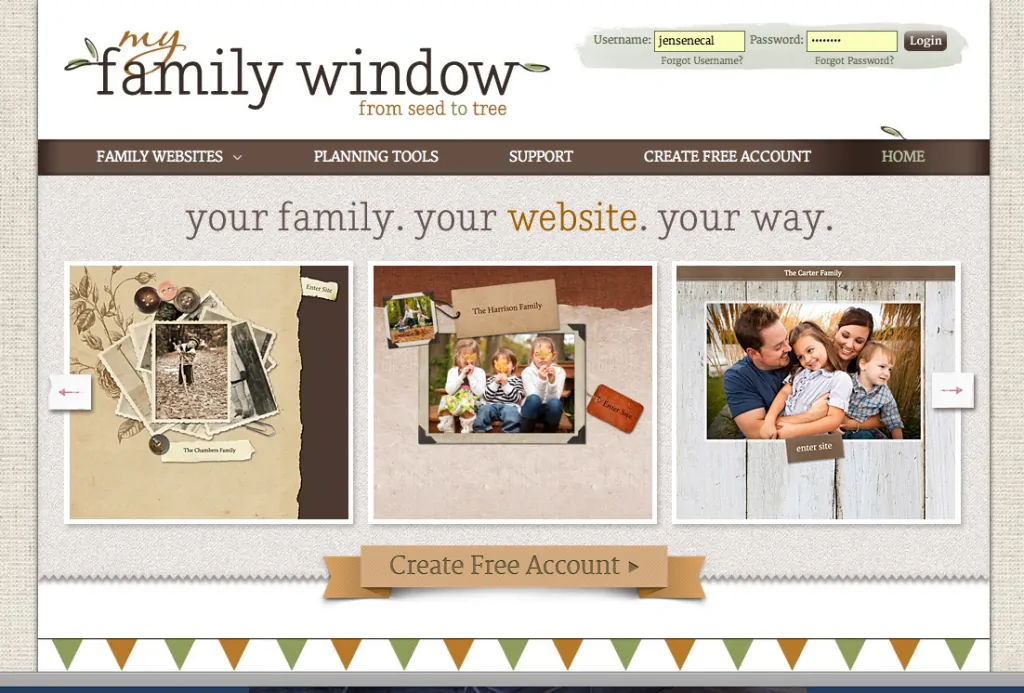 There are so many things you can do with My Family Window. Each customizable theme is chock-full of page options. Activate and set up whatever pages you desire – a welcome page, family intro page, blog page, photo album (which is a super cool gallery slideshow viewer), activities and awards pages, video pages, news and updates, polls, games and SO many more. The page options are endless.
It's really easy to get started. Set up an account, and once you do, you're brought to your dashboard, where you manage the pages and content for each page.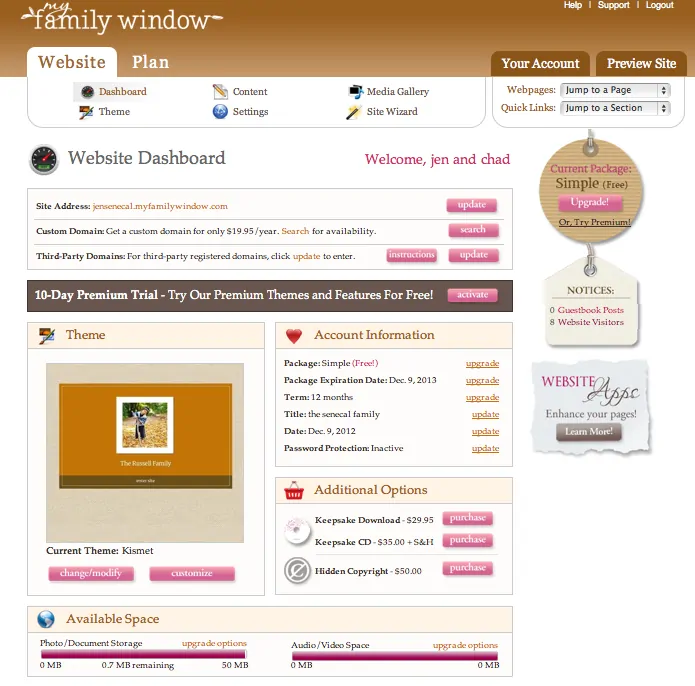 Along the top of the dashboard is where you manage all of your content, photos and settings. When you click on "content," you're brought to a screen where you can set up your website pages and all of the awesome elements within those pages.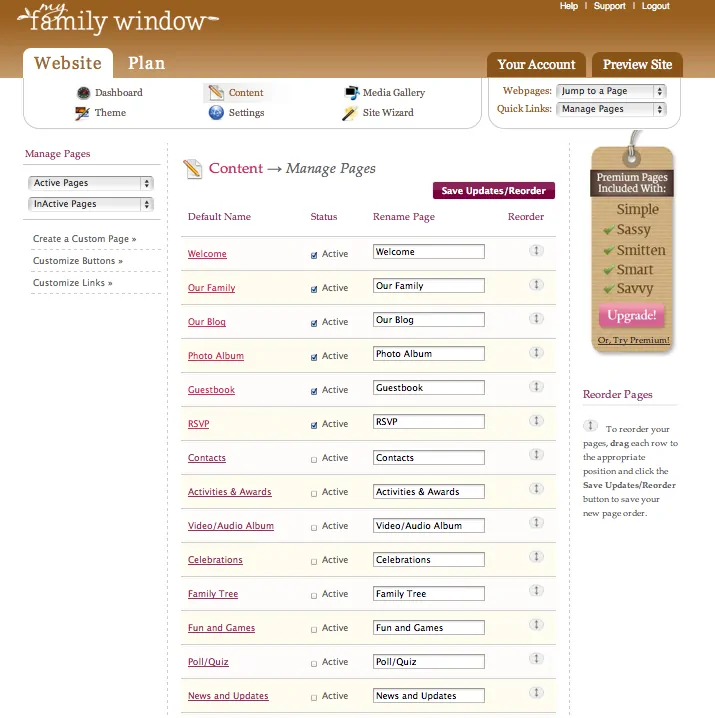 There are some features on My Family Window that I absolutely love. Firstly, you can integrate apps into your pages or posts. From helping your guests with travel plans on Travelocity or Hotels.com to staying social with YouTube videos and Facebook comments, you can drop these apps right in for website enhancement.
I also love the events RSVP feature. Plan events right on your site and keep track of your guests responses all online, in one place! Manage your event budgets, update your guest list, create reminders, and much more.
My Family Window also keeps your private information safe with "Fort Knox security" and provides continuous support if you have any questions at all.
There is a free account option, with limited features, apps, photo/video data storage and theme choice, but there are also four additional upgrade options, all at different price points to fit your budget. My Family Window also offers personalized domain names, your own email addresses, keepsake downloads and keepsake CDs.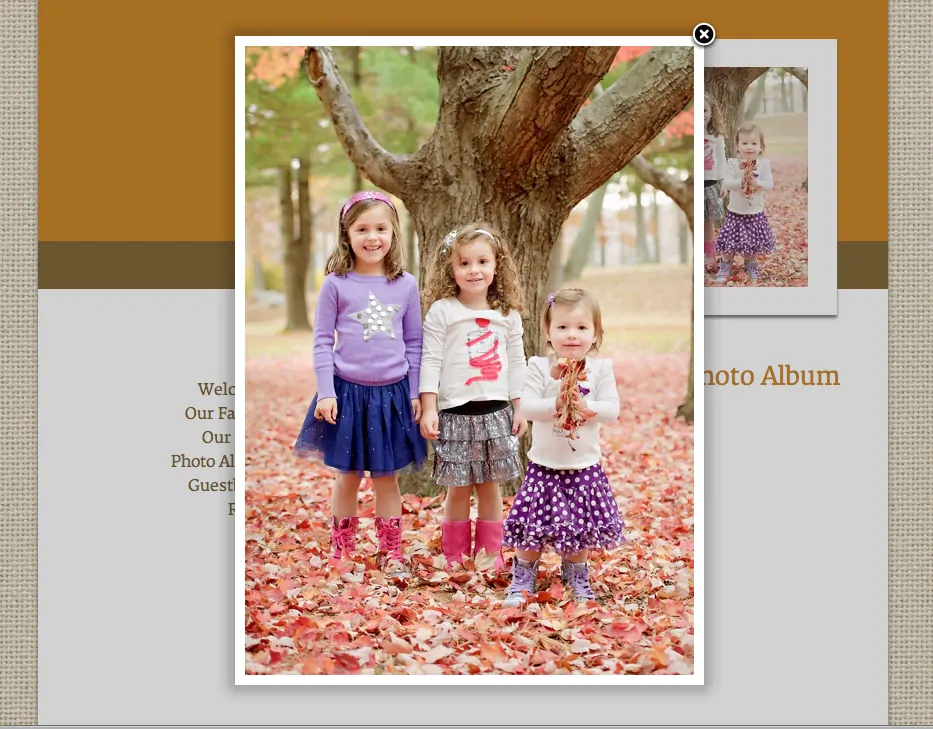 This is a sample of the photo gallery slideshow viewer I set up. The photos in your uploaded album rotate on the screen. To say I'm obsessed with this feature is an understatement.
My Family Window covers it all, when it comes to building a personalized family website. It's user-friendly, easy to navigate and tech savvy with integrated features. And, they do all the setup work for you, so there's no need to understand HTML or any other web coding languages.
Share your family's journey with ease on beautifully designed templates on My Family Window and join in on the playground of Internet fun.
Disclosure: I was compensated for this post, but all the opinions are truly my own.