This post may contain affiliate links. Read my disclosure policy here.
From the moment Hope Springs hit the big screen, it has been on my "must see" wish list. I think this movie speaks so many words that a lot of us women want to say, but don't know how or when to say them. As I watched the trailer for this back in August, all I could keep thinking to myself was — oh my gosh — that is SO my life!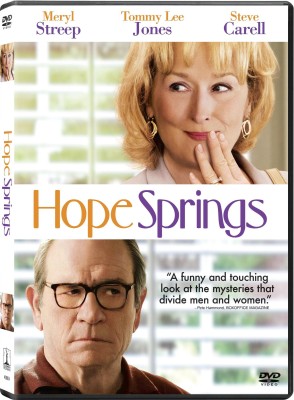 About Hope Springs
Kay (Meryl Streep) and Arnold (Tommy Lee Jones) are a devoted couple, but decades of marriage have left Kay wanting to spice things up and reconnect with her husband. When she hears of a renowned couple's specialist (Steve Carell) in the small town of Great Hope Springs, she attempts to persuade her skeptical husband, a steadfast man of routine, to get on a plane for a week of marriage therapy. Just convincing the stubborn Arnold to go on the retreat is hard enough – the real challenge for both of them comes as they try to re-ignite the spark that caused them to fall for each other in the first place.
If you have been married for any length of time, you will want to see this movie! In fact, I wrote a little bit about losing that spark in your marriage this morning on my own site.

Enter to Win
One reader is going to get their chance to win a Hope Springs Package full of goodies! Inside the gift pack, you will find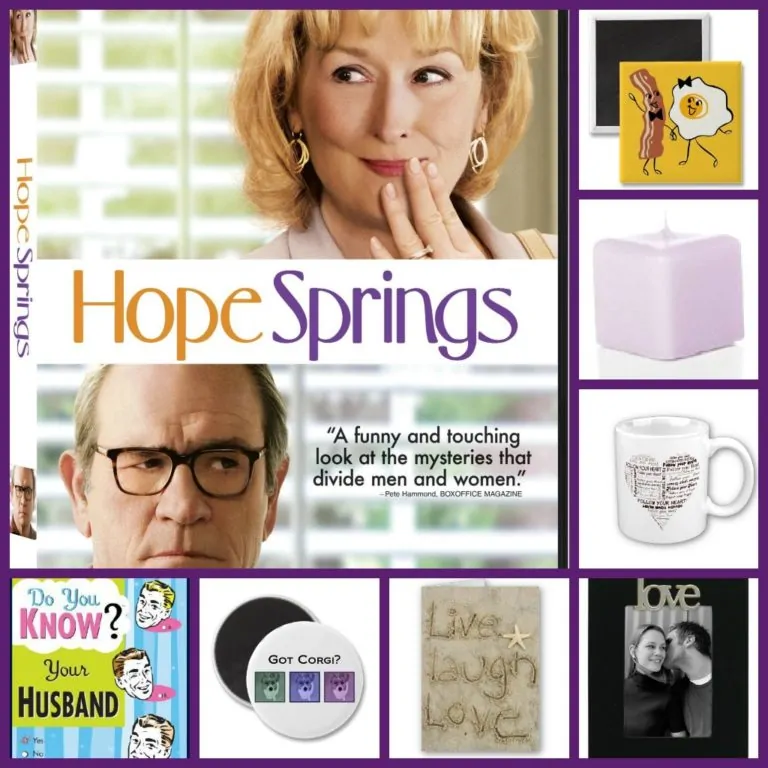 1 Hope Springs DVD
Rose candle
"Live, Laugh, Love" card
"Follow your Heart" coffee mug
Bacon N' Egg Lover magnet
"Got Corgi?" magnet
Do You Know Your Husband? quiz book
Hope Springs relationship guide (not pictured)
Hope Springs tote bag (not pictured)
Hope Springs coupon book (not pictured)
Use the Rafflecopter below to enter this giveaway. New to Rafflecopter? Watch this 45-second video on how to enter!
I was provided with an online screener in order to write this review. All opinions listed are my own.