This post may contain affiliate links. Read my disclosure policy here.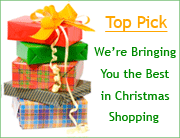 Most little girls have their first hair bows before they're eighteen months old.
Most Mommies have been combing their daughter's hair long before their babies became toddlers.
But Julia has taken a bit of time growing her hair…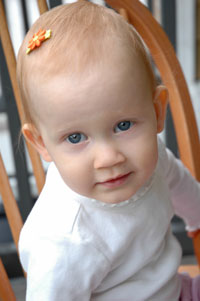 So, you can just imagine how tickled we all were to choose our first bows for Julia.
Julia was thrilled too! She adores all things pretty and is obsessed with her new hair clips.
Yes, Julia still doesn't have much hair – but we couldn't resist these adorable hair clips from www.lilsugarplum.com. They come with a great little piece of Velcro that helps keep the clip firmly closed – even with out much hair!
And since 5 Minutes for Mom wants to support mom-run businesses, we are excited to introduce you to Lil'Sugarplum, an elegant new online store founded and run by a stay at home mom.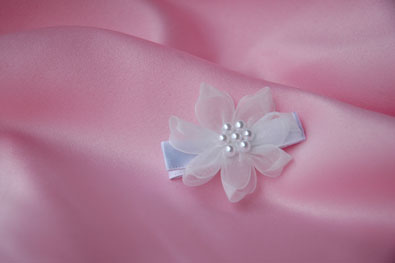 P.S. Their adorable Christmas hair clips are on sale! We are so happy with the two we have, we have already placed an order for more, including a Christmas clip.