This post may contain affiliate links. Read my disclosure policy here.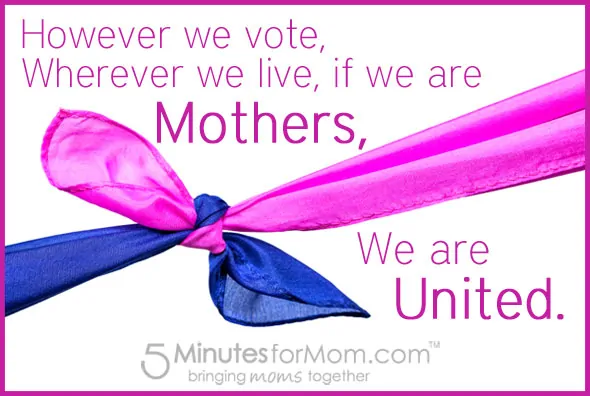 We're more alike than we're different.
It's times like this, that we really need to remember what we have in common.
Whether you voted for Romney or Obama or whether like yours truly — you're not even an American, so you couldn't vote — we need to put our differences aside and unite as mothers who want the best for our children.
One of the lessons we all want our children to learn is to love and respect our neighbors. It's not an easy lesson and they'll have a hard time learning it too. But let's come together and practise it now.
If your Facebook feed is full of political fighting, don't unfriend anyone. Share this post and agree to disagree.
Written by Susan Carraretto, co-founder of 5 Minutes for Mom
Talk with me: @5minutesformom and Facebook.com/5minutesformom
Pin with me at http://pinterest.com/5minutesformom/