This post may contain affiliate links. Read my disclosure policy here.
Fall is great time of year to capture family photos – who doesn't love to snap pictures of the kids at the pumpkin patch, picking apples, and trick-or-treating? Telling a story through your pictures doesn't take years of work or super fancy equipment. Make the most of the season with these 5 tips for great fall photos.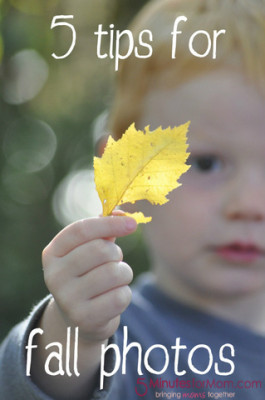 1. Use The Light
Fall light is beautiful, golden, and generally less harsh than the summer sun. Grab your camera for a late afternoon walk (photographers call it the "golden hour") and take advantage of the way the sun streams through the changing leaves. Place your subject between the sun and your camera for a totally backlit photo or play with different angles to get a hazy glow.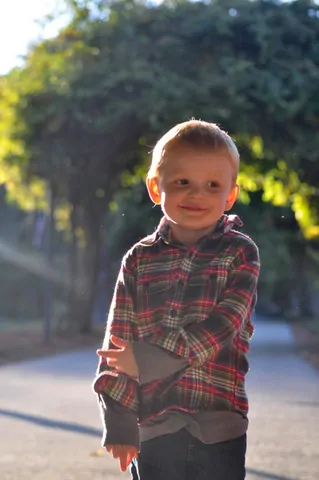 2. Practice for Halloween
By the time you get the kids in their costumes for trick-or-treating it's late and they're too excited to hold still. Let them get a little extra use out of this year's costume and play dress up during a photo friendly time of day. You might capture some really magical moments while their imaginations run wild.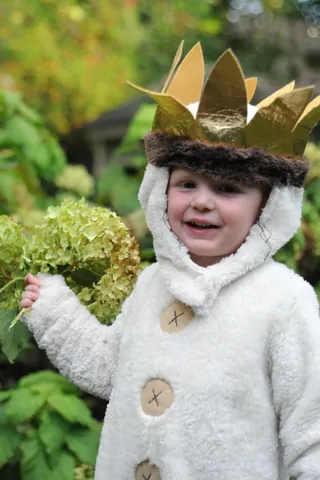 3. Give Kids A Job
It can be frustrating trying to get children to pose, so skip the mall portrait shots and give them something to do! Picking apples, choosing a pumpkin or just looking for the prettiest leaf are all activities that lead to lots of great moments where the kids are happy AND holding still. Get your camera ready to snap pictures of your child showing you an acorn, biting into fruit they just picked or carrying as many pine cones as they can.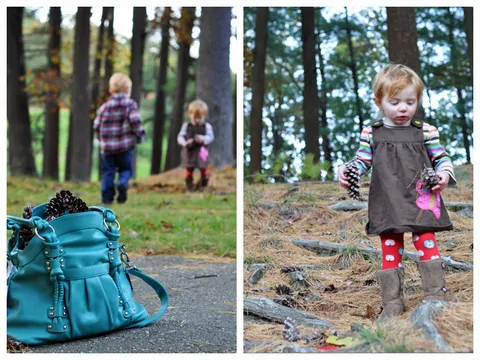 4. Don't Forget The Details
What better way to remember your kids at the age they are now than to capture the details? Get up close and take pictures of their tiny hands holding a new found treasure, pink cheeks from being out in the brisk air or bright eyes when they taste a cider doughnut for the first time.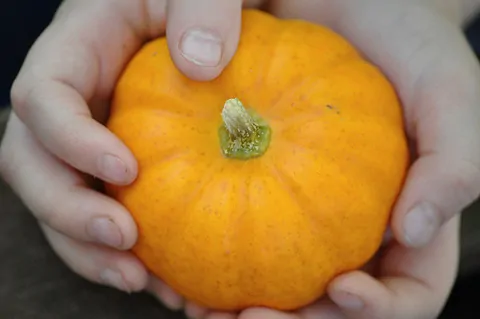 5. Get In The Picture
For a small investment (probably less than $15, depending on what brand of camera you have) you can get a remote for your camera and start including yourself in the frame. A tripod makes it even easier, but you can always prop your camera up on a box, wall, shelf or anything else you can find. Some day, future generations will see these photos and if you were always behind the lens then part of your story will be missing.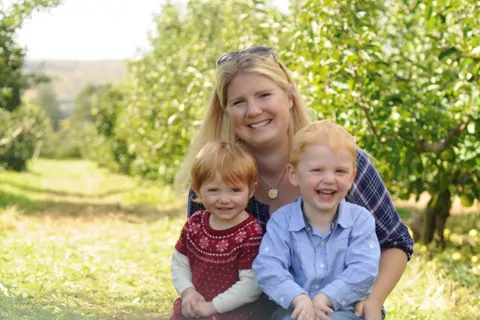 Now go get your camera and start capturing the moment!
Written by Suzanne Davis