This post may contain affiliate links. Read my disclosure policy here.
written by Brian Russell
A centuries-old tradition that has evolved into a night filled with glowing jack-o-lanterns, creepy costumes and buckets full of candy, Halloween is a holiday that is never short on creativity. For parents wanting to capture the night's special moments on camera, it can seem like a trifecta of tricky conditions: sugared-up children, a variety of lighting situations and a small window to snap the perfect picture.
Think you're not getting the most out of the photo-worthy night? Keep reading for tips on rolling with all the photography hang-ups Halloween has to offer.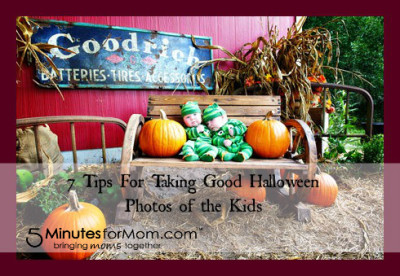 1. Play around with actions and themes involving costumes.
From sneaky ninja moves in the yard to a witch brewing up a potion in the kitchen, some of the best pictures can come out of playing dress up not only with your child's attire, but with the setting as well. Help them get even more excited about the night – and more willing to pose for pictures – by setting up a play area or activity that goes along with the theme of their costume. It will make for great action shots rather than bland, posed pictures on the sidewalk.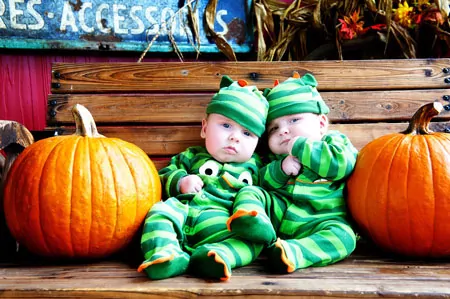 2. Focus on the best part of the costume.
Whether it's the fairy wings, an intricate mask or a sparkling wand, the best accent of any costume is worth documenting. Watch and see what your child loves the most, then hone in on it by framing it and using it to help fill the shot. Try a variety of angles and points of depth to make the costume stand out.
3. Use natural light and candle light for unique shots.
If you choose to go trick-or-treating at dusk, the sun will be lower in the sky and provide you with long shadows and a golden light perfect for snapping action shots. Set your digital or manual camera settings to ISO 400 or higher for clearer low-light pictures. Once the sun sets, you can use the glow of custom jack-o-lanterns to take silhouette shots.
4. Become a pro at group shots.
When it comes to gathering a group for a photo, there are two practices you should try to keep in mind: First, make sure everyone is close so you can tightly fill the frame. Second, let everyone be natural and at ease. Don't stage a criminal line-up; let your subjects vary their positions and interact for a more candid picture.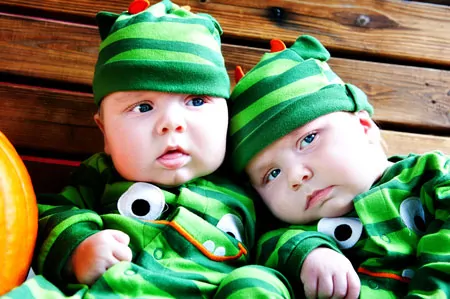 5. Get creative with angles.
Crouch down for a child's perspective of their surroundings, or grab a chair and hold your camera above all the action. If something would look better from down below, lie on the ground and get the shot. With so much happening all around the house and neighborhood, why stick with only one view?
6. For a spooky effect, add light from below.
For a truly ghoulish-looking picture, add a light source like a flashlight or candle below the subject of your shot to create dark contrasts. If you want to play with your lighting options, Gadget Infinity has a wide range of digital camera accessories including lighting kits that can add some ghoulish flair to your pictures.
7. Don't forget to get a picture of the final candy haul.
Make sure to record the final candy pile at the end of the night for a fun shot of wild candy-wrapper colors and the look of pride on your child's face.
Brian Russell is a father of twin toddlers, Max & Wyatt, and a freelance writer for Gadget Infinity, which has a host of digital camera accessories to help with your next photo shoot. Follow him on Twitter.
Photos: Brian Russell