This post may contain affiliate links. Read my disclosure policy here.
In my previous post, I shared how we were able to get your scrapbook pages started. Today I will share a technique that can be incorporated into your scrapbooking.
The technique is stamping. It can be used to highlight or add details to your pages or projects you would be working on.
Here a basic things you would need in order to stamp:
Inks:
Basic types of pads are dye, which drys quickly. Some brands are Jenni Bowlin, Distress Ink.
Pigment is thicker and slow drying. Some brands are ColorBox, Prima Chalk Ink permanent ink. This ink is opaque and quick drying and embossing ink specifically designed for embossing this ink is often light colored and very slow to dry.
Stamps:
There are two basic kinds that are readily used – rubber wooden mounted stamps (which can be purchased here). These could also be unmounted and used with clear acrylic blocks. Clear stamps (one showed here is an Ali Edwards set) can be positioned on the acrylic blocks.


I suggest when you do start to use the clear/acrylic stamps as they will help you position the stamps easier. I still find it the easiest way to work on projects.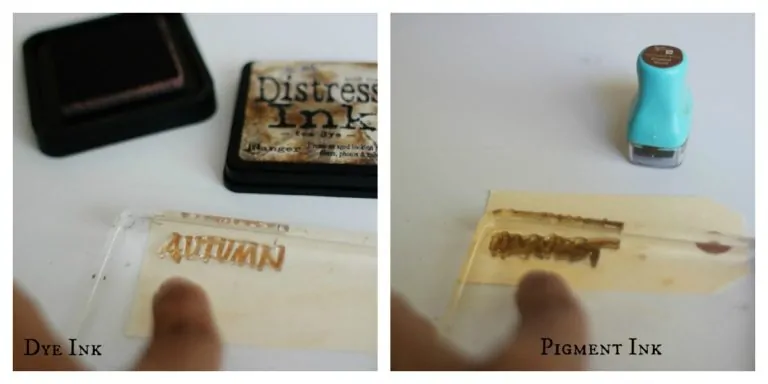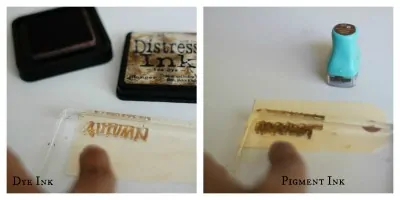 When doing so you are able to see where you are impressing your image. Using stamps is another wonderful way to personalize your projects and an effective way to create your own embellishments. It's also a great way to help you save on what you might spend when creating your projects.
I hope this gave you an insight as to what stamps can provide for your projects. Stay tuned for my next post where I will share a tutorial on how to create a few embellishments with what I have shared so far.
If you have any questions, feel free to leave a comment!