This post may contain affiliate links. Read my disclosure policy here.
Who says luxury travel is just for couples? If you find yourself planning a dream vacation with kids included, make sure to consider West Hill House in Nassau, Islands of the Bahamas.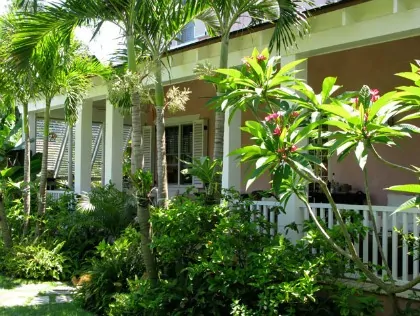 West Hill House is a four bedroom vacation rental house located in Nassau, Islands of the Bahamas. Perfectly suited for families, it is fully furnished and includes many extras for small children, including car seats, high chairs, stroller, cribs, toddler beds, toys, and more.
Close to one of the most exquisite private beaches on the island and part of the Old Fort Bay Club, renters have use of a multitude of amenities including tennis and a full gym.
Serviced by a trusted and experienced local couple, the West Hill House is two stories, surrounded by a lush garden and includes a covered verandah for relaxation and dining. Enjoy your complimentary breakfast before you head out for the day. Take the private path to the beach which is about 3 minutes away and bring along towels snorkeling gear, etc. included with your rental. Spend the day soaking up the sun, getting a massage and dining at Old Fort Bay. Before you head back, take a dip in the pool and capture photos from the roof garden.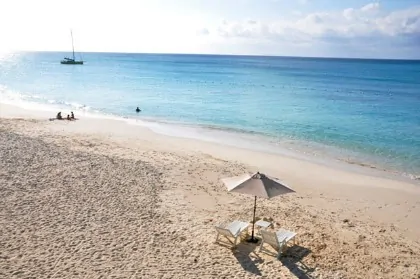 Back at West Hills Home, run a bath for the children and order in dinner. Put in one of over 300 DVDs for the family to view and put the children to sleep in their own rooms (cribs, toddler beds, car seats, high chairs, stroller and toys are all available). Sit on the second story covered porch with your loved one and watch the stars in the clear night sky.
Delight in a family vacation in the Bahamas in a modern, luxurious rental at West Hill House.
*Disclosure: This is a sponsored post for West Hill House.