This post may contain affiliate links. Read my disclosure policy here.
My daughter started high school this year. She's always been smart, learning most things easily without much effort. However, that time comes when even the most brilliant of children has to study. If not before high school, I challenge anyone taking high school history or science to make A's without hitting the books. She's doing a great job of staying on top of her assignments, and so far her efforts have paid off. But this week is the first round of tests, so I'm a bit nervous.
Do you have a child who you know is intelligent and who sticks to task when she is doing something that she enjoys? Perhaps he gets overwhelmed when faced by projects that require many steps, preferring instead to get lost in the big picture?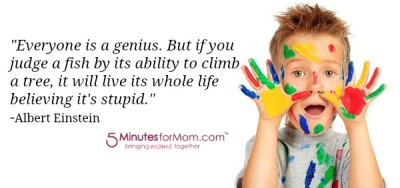 You might be wondering if your child has ADHD and would benefit from medication. That might be the issue, but it still might not solve all the problems. Did you know that many gifted children and children who have been diagnosed with ADHD are visual-spatial learners? The problem is that the vast majority of schools teach in a way that best reaches auditory-spatial learners, who only make up about 25% of the population — 45% are both and 30 % are visual (Being Visual page 12).
As I've been reading Bette Fetter's book Being Visual: Raising a Generation of Innovative Thinkers, qualities of my children — who do happen to be artistic — have jumped out at me, and caused me to evaluate why they might seem to have trouble buckling down to do homework.
Back to my daughter —
She's recently complained about not being able to concentrate, specifically when she's reading and studying for her Human Geography class. I didn't really understand. She likes to read. She's always been a reader. It should come easily to her. But absorbing large amounts of text in that way is NOT easy for her. Until reading this book, I honestly was thinking she was just making up excuses.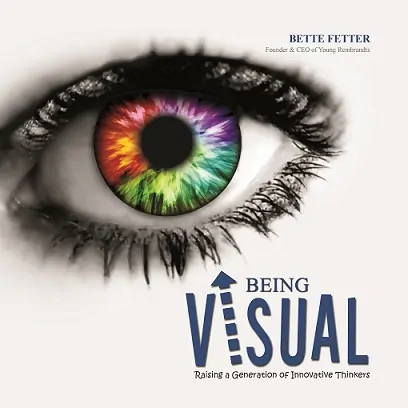 Please click through to my full review of Being Visual over at 5 Minutes for Books to read more of my thoughts. If you notice these qualities in your child (or even yourself!), I highly recommend this book to you. You'll be able to understand the issue better, and hopefully you'll be able to incorporate some of her tips. I've already tried to use a few:
Use visual graphic organizers to structure a term paper
Use color when writing spelling or vocabulary words to aid in memory
Use pictures and symbols when taking notes