This post may contain affiliate links. Read my disclosure policy here.
Charity Shumway was hired by Glamour Magazine to research the 500 past winners of their Top Ten College Girls contest. She used this experience as the basis for her fun new novel, Ten Girls to Watch. Click over to 5 Minutes for Books to read her thoughts on the difference between reading a novel that's inspired by real-life events and reading a novel that's inspired by nothing but pure imagination. This was one of the things that drew me to this story.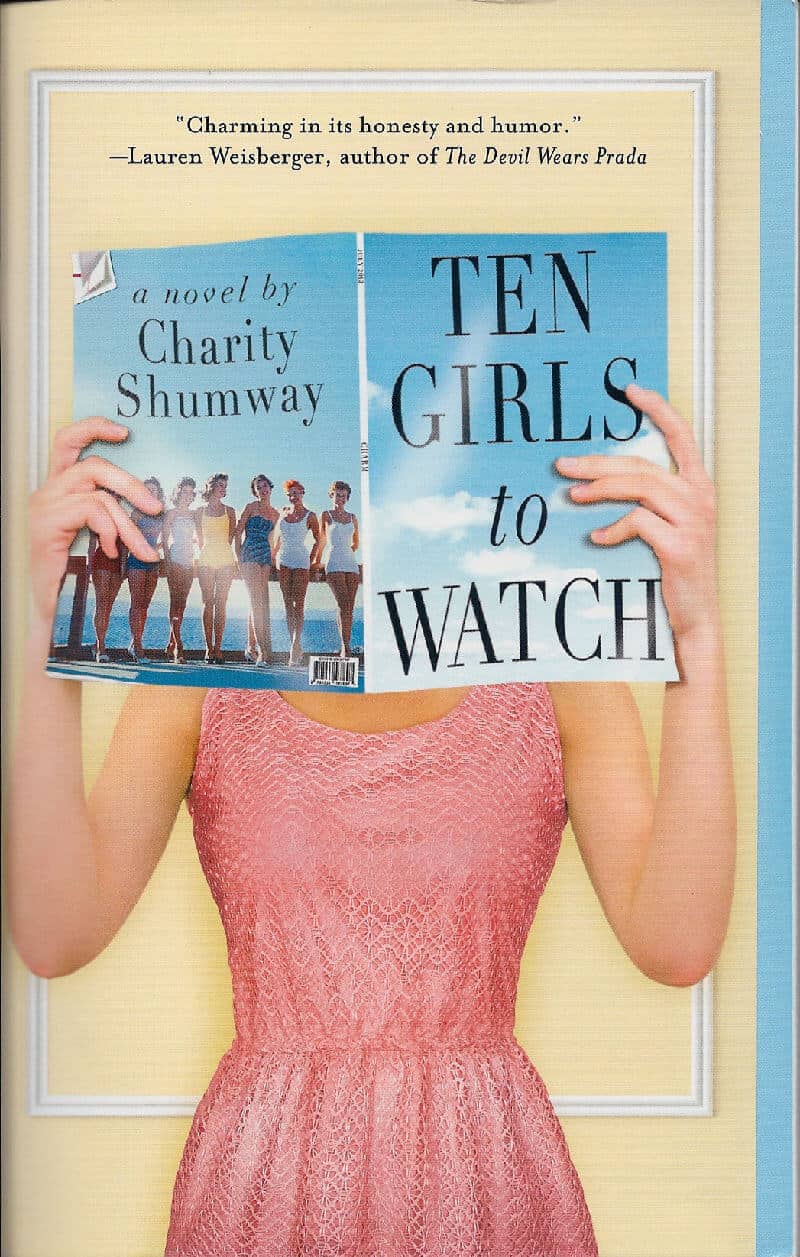 Dawn West's life isn't quite what she hoped it would be. She's stuck on her ex-boyfriend, who's clearly moved on, living with a roommate who can't quite pay the rent, and paying the bills by writing an online lawn care column and signing up for any market research study she comes across.  At a party held by her ex's family she meets the editor of Charm magazine, and after confessing her lawn care prowess isn't quite what it appears, is offered the job of tracking down the former winners of the magazine's Ten Girls to Watch contest.
Dawn turns out to be perfect for the job, enticing the winners to open up about what the contest meant to them, how it influenced their lives and what they're doing now. She chats with teachers, scientists, authors, doctors, lawyers and hundreds of other successful women, and learns something from many of them, whether it's hair care tips or how to stay true to oneself.
Ten Girls to Watch is full of larger-than-life characters and Dawn finds herself in some pretty crazy situations, but that's what makes this novel delightful and fun to read. Scattered throughout the novel are pictures of the contest winners with their original bios — the ones from the 50's when it was just a beauty contest are pretty priceless — as well as some features from the Charm issue honoring the contest winners. These gems just add to the charm (no pun intended) of the novel.

Nancy was a big fan of Glamour in her younger years. She writes about her boys, books and life in Colorado at Life With My Boys and Books.