This post may contain affiliate links. Read my disclosure policy here.
On Friday, August 3rd, Kristin Davis attended the launch event for Zarbee's new all natural extra strength line of cough products for adults and children 12 and up at The Kimberly Hotel.
In addition to introducing the new products, the event was a celebration of individuals that are an inspiration to their families and communities. Zarbee's is committed to keeping them healthy so they can continue to do amazing things.
Liz Gumbinner, founder of Mom-101 and co-founder of Cool Mom Picks, hosted the afternoon event which brought media and top women bloggers out to hear from Zarbee's founder, Dr. Zak Zarbock, and learn about the new Zarbee's all natural extra strength line of cough products for adults and children 12 and up. Zarbee's also has a line of cough products for 12 months and up as well.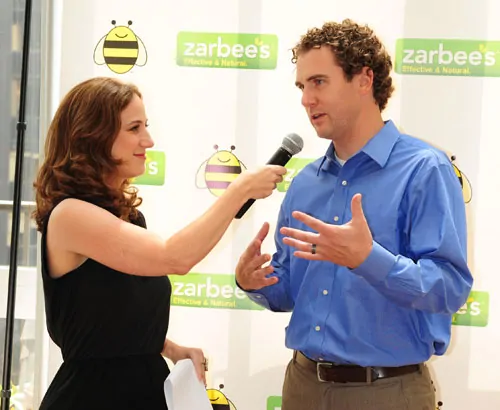 During the event, 5 Minutes for Mom interviewed some of our favorite bloggers, from the US and Canada, about life as working mothers, staying healthy when back to school germs attack, and how to solve "cough confusion." (We will bring you these interviews here at 5m4m later this month and this fall.)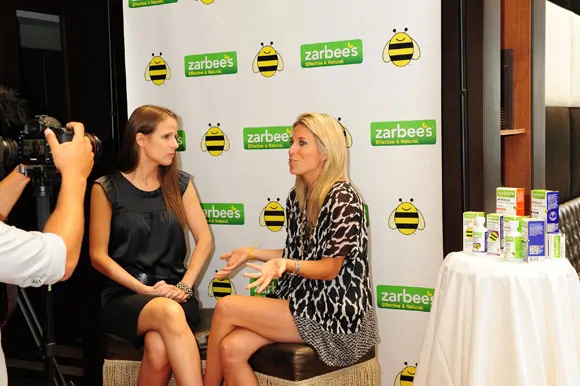 It was a wonderful afternoon and we were honored to be involved. Kristin Davis is lovely and was just as sweet as you would imagine.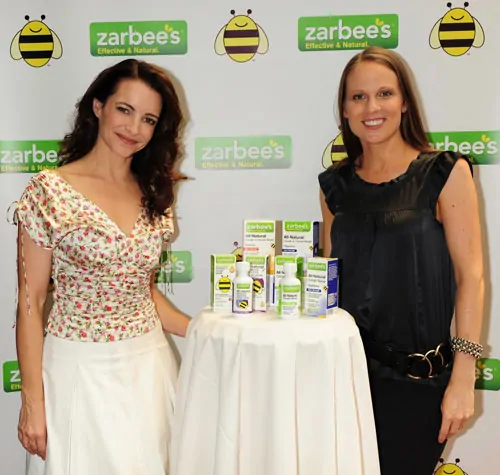 As a new mom, balancing baby and a new role on Broadway, Kristin also shared some of her healthy tips for new moms…
Kristin Davis's Healthy Tips for New Moms
Eat Right
Prepare healthy meals and snacks (like brown rice) when you have a few minutes so you can throw it in the refrigerator and have something healthy on hand when you get the chance to eat.
Go Natural
Rely on natural products you can trust, especially when you get sick. You can't be at your best when you feel terrible! I love Zarbee's because it's an all natural product that helps with coughs and allergies without making me drowsy.
Make Time for Yourself
It is hectic being a mom so try to carve out some "me" time during the day – even just a minute to breathe and assess what you need so you can be at your best for your baby.
Written by Janice Croze, co-founder of 5 Minutes for Mom.
Please Note: 5 Minutes for Mom will be running a campaign later this month with Zarbee's. 5 Minutes for Mom attended the luncheon, hosted by Zarbee's, where guests received sample products.
We want to get to know you better — Tweet with us: @5minutesformom, find us on Facebook: Facebook.com/5minutesformom, or join our newsletter list.