This post may contain affiliate links. Read my disclosure policy here.
What do you know about polio?
I was not born until the end of the 1970s, so my generation was not really affected by polio.  I do remember my parents, and moreso my grandparents, talking about how absolutely scary polio was.  The closure of swimming pools, panic over who would be stricken next … and how it left children crippled.  I had an advisor in college who lost the use of her legs to polio as a child.  Even now, all these years later, there is no cure.
In the 1960s, a vaccine had been developed.  Being a product of the 70s, I was vaccinated – just like all children in the United States.  I would have told you that there IS no more polio.  But it turns out there is.  The amazing part is that right now polio is this close to becoming only the second infectious disease ever to be completely wiped off the face of the earth.
Polio is a parent's worst nightmare.  Its victims can go from a slight fever one day, to paralysis the next. At its height, polio affected more than 1,000 children every single day, most of them under age five. Today, polio has been reduced to historically-low levels.  For a disease that is 100% preventable though, I would say that even one case is too many.  It's one reason the World Health Assembly recently declared polio a global health emergency.
The disease is at a tipping point—we solve it now or risk a resurgence that could paralyze more than 200,000 children a year. As long as polio exists anywhere in the world, children remain at risk everywhere. The stakes are that high. By taking part in the Rotary's End Polio Now campaign, you can have a stake in helping achieve a polio-free world and history. The campaign is sponsored by Rotary International, a global, volunteer-based service organization that has been leading the fight to end polio for more than 25 years.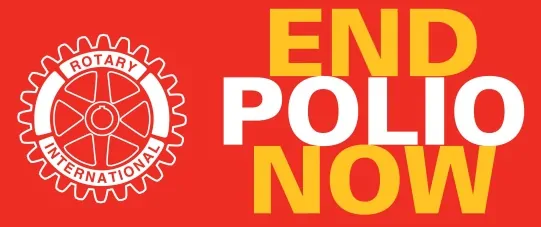 We are inviting our readers at 5 Minutes for Mom to the take part in the End Polio Now Challenge though the Rotary Foundation.  In honor of the children affected by polio, the Rotary is asking that people try to spend an hour out of your day not using your legs. To help with the task, they will send a special hourglass to use as your timer.  If you are a writer, they would love to see you chronicle your experience and reflections on your site to help raise awareness. Supplies are limited, so the first five who participate and write about the experience with the Challenge, will receive an hourglass.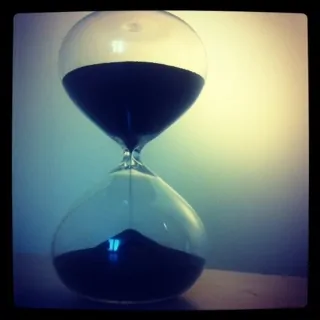 Ask yourself as you are participating in the challenge: How do you feel? What might you feel if this was forever? How would you feel if you were five, or if it was your own five-year-old? How does it affect your routine?
No child should have to have polio today, when there is a vaccine that has been available for so long.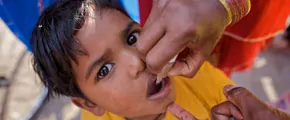 In addition to helping spread the word on your social media sites, you can follow up with End Polio Now on Twitter and Facebook.  You can also visit their website and make a tax-deductible donation here.