This post may contain affiliate links. Read my disclosure policy here.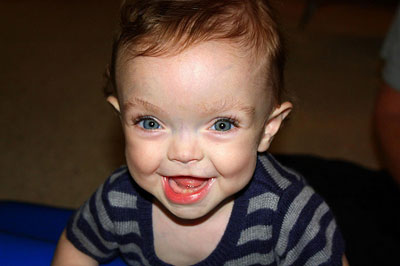 There are no words in these times.
A mother should NEVER have to endure such torture.
We cannot imagine it. We weep at the thought.
And we pray. We pray that God will give Heather strength and peace that transcends understanding, because there is no understanding in this.
If you have not yet heard this tragic news, Heather from The Spohrs Are Multiplying lost her precious little girl Maddie on Tuesday night, April 7th. It was sudden and shocking. Heather had been tweeting from the hospital up until doctors intubated Maddie. A few hours later, Heather's friend Meghan updated Heather's blog to share the heart wrenching news that Maddie passed away.
"Heather and Mike have asked that you please don't send flowers. You can contribute to the March of Dimes in memory of Madeline Alice Spohr."
Please send your love and prayers to Heather in a comment on her blog and then please consider contributing to the March of Dimes. As Maddie was born premature, the March of Dimes is an important organization for Heather's family and as helpless as well all feel, we can show our love through our donations to a cause that is so important to them.
Heather, we are so sorry… so desperately sorry. We're sending you our thoughts, our love and our prayers.
UPDATE:
It appears that Heather's blog was taken down because of the huge amount of traffic. BUT it has been moved to a dedicated server and should be up again soon.
The blogosphere and the loving peeps on Twitter have been showing their love for Maddie and Heather on the March of Dimes site. Maddie's donations have gone from just over $3,000 when I published this post last night to currently almost $13,000!!!
Of course, our donations can never ease Heather's pain, but it is a tangible way for us to all show our love and help more precious babies and their families.
After you make your donation, there is a text field for you to leave a message for Heather and it shows here on her Sponsor Message Wall.
Add Your Post Honoring Maddie
Heather's good friend Meghan has a Mr. Linky on her blog where you can add your posts honoring Maddie. There are over 100 links and the love continues to flow.