This post may contain affiliate links. Read my disclosure policy here.
Lolli here…
I grew up in California, but until last month, I had never even dreamed of staying in Hollywood. Hollywood to me was bright lights, stars, movies, and money. I didn't imagine that I could stay so close to the action, feel like a pampered celebrity myself, and not burn a hole in my wallet.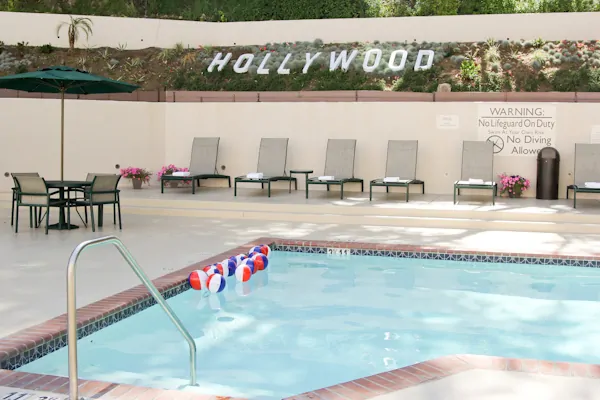 My first day in Hollywood was a dream. I arrived early in the day and was pleasantly surprised to be able to check into my room at the Hilton Garden Inn early. I was sorely in need of a nap, since the previous several days had been spent in a mad rush to "catch up" before I left for 8 days.
I admit I was distracted by the view out my hotel room window for a few minutes – the trees and the hills and the colors of Southern California took me back to the "good old days" of my childhood. But a quick shutting of the drapes blocked out all the light and I was soon fast asleep.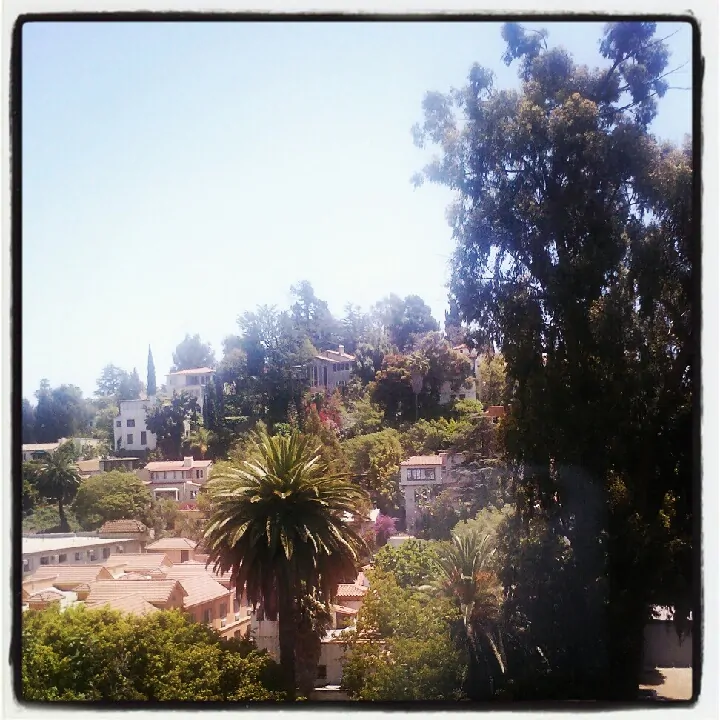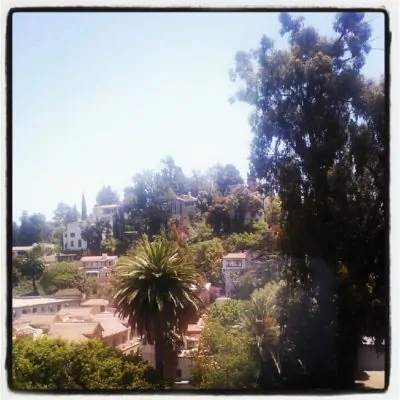 Have I mentioned that the beds were incredible? I am particularly picky when it comes to beds, but the Serta Perfect Sleeper Beds at the Hilton Garden Inn literally fit me like a glove (if a bed can fit a person like a glove…). I felt like I was sleeping on a marshmallow, without the stickiness.
Once I had enjoyed a refreshing mid-day nap, I had time to shower (always a good idea after traveling!) and then sit down at the desk to get a quick post done. I really struggled with how I could fit the ergonomic desk chair into my carry on because my back fell in love with it.
The rest of my stay at the Hollywood Hilton Garden Inn was a busy mix of getting dressed up and walking a few blocks down to the Dolby Theater for the red carpet premiere of Brave as well as our group interviews of the stars. But I made sure I left some time in between chasing celebrities to relax in the hot tub (spending time in the hot tub is pretty much a rule anytime I'm with Caryn from Rockinmama.net. However, I'm not ready to show off the picture we took…).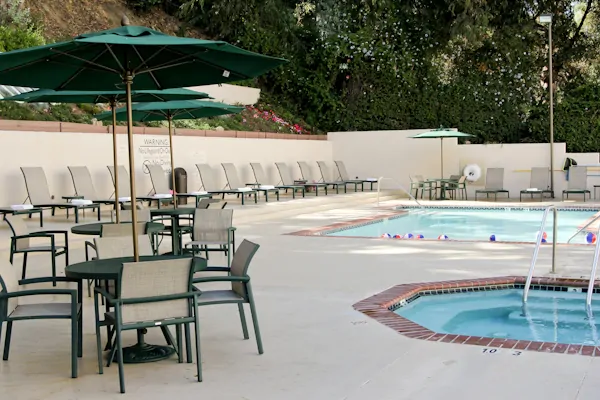 Here are a few of the things I loved about the Hilton Garden Inn in Hollywood:
Stellar service – from the moment I walked in to the hotel and was offered an early check in to the minute I checked out and was offered a cold water bottle for the road, the staff at the Hilton Garden Inn was ready to help and pleasant at every turn.

Impeccably clean – There's not much to say about clean, other than the fact that I really appreciate it, and it's absence is not enjoyable. The Hilton Garden Inn was clean from the public entry to the sheets on my bed.
Free wifi throughout the hotel – I can't do much without wifi, so I really appreciate a hotel that doesn't charge me extra to have wifi in my room.
Enjoyable outdoor pool and hot tub – There was ample space for many guests to enjoy the pool or the hot tub, or just relax outside to soak in some California sun.
24 hr Pavilion Pantry Market – 24-hour-a-day access to snacks, drinks, and other essentials. Instead of going out to a rushed dinner one night, I was able to pick up a freezer meal earlier in the day, stick it in the fridge in my room, and then microwave it when I was ready to eat. I also picked up some hair product that I wasn't able to fit in my carry-on bags on the way to California.

Great food – I enjoyed dinner and breakfast at the hotel's restaurant, and had excellent food (and lots to chose from) both times.
Superb location – if you want to experience Hollywood or catch a movie in the Dolby Theater (where the Academy Awards are held), then the Hilton Garden Inn is in a prime spot. And I was able to get to the hotel from LAX in under 30 minutes by car.
Great pricing – honestly, I would have expected much higher than the posted room rate (just over $200 per night for a 2-Queen bed room).

The best part about staying in the Hilton Garden Inn in Hollywood? Being able to hang out with such cool friends…

I "met" Whoopi in the lobby of the Hilton Garden Inn

Disclosure: I stayed in the Hilton Garden Inn for two nights as part of the Disney/Pixar press event for the opening of BRAVE in June. My travel and accommodations were covered, but all thoughts are my own. Special thanks to the Hilton Garden Inn for hosting all of us and being so gracious!

Written by 5 Minutes for Mom writer, Lolli. You can find Lolli blogging at Better in Bulk and tweeting at @1momof5.