This post may contain affiliate links. Read my disclosure policy here.
Lolli here…
There's nothing like sitting down with a comedian or two for a serious interview. Last week, I had the chance to interview some of the voice talents behind the characters in Disney/Pixar's BRAVE. There was definitely more comedy going on than interviewing…but it's not every day that a simple mom like me can say she shared a few personal laughs with Craig Ferguson and Kevin McKidd.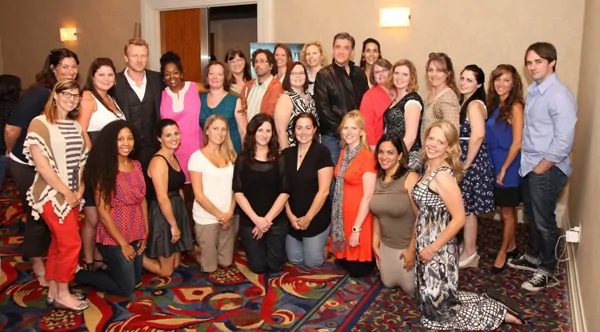 Craig Ferguson, well-known for his role as Nigel on the Drew Carey Show as well as the host of the Late, Late Show on CBS, is the voice of Lord Macintosh (the thin, dark-haired Scottish Lord). Kevin McKidd, best known for his role as Dr. Owen Hunt on Grey's Anatomy, does the voice for both Lord MacGuffin (the burly brown-haired Lord) and his son, Young MacGuffin. Both roles highlight the actor's Scottish roots and their obvious natural comedic talents.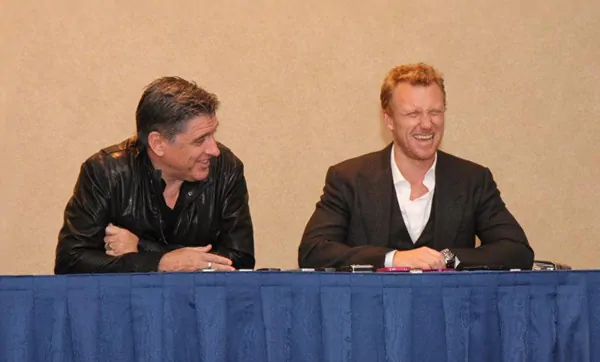 Question: Do you find it more difficult to get into character when you're doing a voice versus like Dr. Hunt on Grey's Anatomy?
Kevin McKidd: I used to actually. I used to hate doing my own voice, I think 'cause I was quite a shy boy. That's why I started acting, 'cause I was really shy. As soon as my dad put on a character or a voice I could like suddenly not be shy anymore, you know. When I've got to speak just as myself, I felt really exposed if you will. But as I've gotten older I've become more comfortable with that…
Question: Were there any visual cues in the recording room to help you feel the part?
Craig Ferguson: They show pictures of the character. They show drawings of your character and other characters, which kinda helps. And when I go in that booth on my own I kinda close my eyes and, you know, go into that world.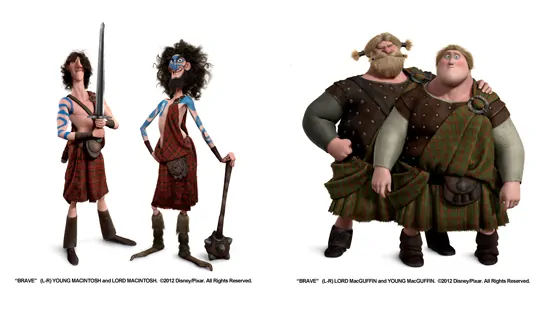 Question: How does the Pixar version of Scotland compare to the real Scotland?
Craig Ferguson: It rains more in the Pixar Scotland.
Actually that's a lie. It rains more in Scotland.
Kevin McKidd: Yeah, it does. Yeah.
Craig Ferguson: I think that it's an exaggerated version, but Scotland's a very beautiful country. I mean it — it's just spectacular. So in that regard it's very similar, and the people there — boy, I think this film does that well — I haven't seen much done about Scotland and its sense of whimsy and the sense of humor that Scottish people have.
Usually they're either, you know, belligerent drunks or noble warriors.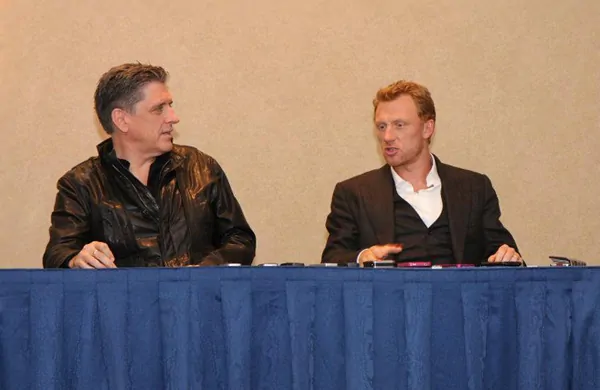 Question: Was it hard to nail your comedic timing when you're by yourself in the booth and not having a reaction or working with anyone else?
Kevin McKidd: It wasn't — I found it quite tricky, but Mark Andrews, the Director, and Brenda, were really good at just guiding us. I think Mark Andrews is just a larger than life manager.
I would say a line and then see them and could tell they weren't quite happy, and then he'd come with the mic and go "say the line again and pretend your character just got poked in the eye with a stick."

What would you love to ask Kevin McKidd and Craig Ferguson about their parts in the movie BRAVE?
Written by 5 Minutes for Mom writer, Lolli. You can find Lolli blogging at Better in Bulk and tweeting at @1momof5.
Disclosure: I interviewed Kevin and Craig as part of a Disney/Pixar press event for the opening of BRAVE. My travel and accommodations were covered, but all thoughts are my own.