This post may contain affiliate links. Read my disclosure policy here.
In 2003, my son Abel was in Grade 1 and we were living in France. The Iraq war had just started, and our 3 kids were the only Americans in their school. Overall this wasn't a problem, but one day Abel came home from school upset and told us that an Arab boy, a 12 year old in 6th grade, had hit him. "He asked me if I was American and when I said yes, he said he didn't like Americans and he hit me," Abel sobbed.
We dealt with it on our own. First we prayed about it as a family. We'd previously lived in an Arab country, and we told Abel to greet the boy in Arabic and explain that all Americans weren't like the ones shown on Al-Jazeera. It worked. The boy quit bugging Abel and became instead his sort of protector. But that wasn't the last of it for Abel. Years later, when Abel was in Grade 7, we again dealt with the same issue—Abel getting bullied by bigger kids.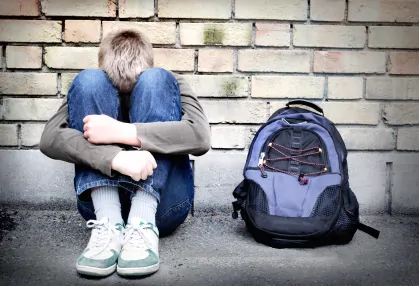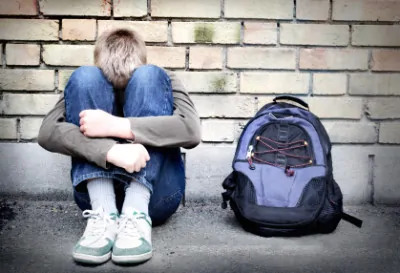 Abel is a really sweet kid, although a bit young for his age, which is unfortunately the type of kid that seems to attract the attention of bullies. This time, his older brother saw what was happening and put an end to it for that day at least. "How long has this been going on?" we asked Abel. "Pretty much all year," he told us. This time, I went in and talked to the vice-principal, who dealt with things decisively. But the following year, when Abel was in a new school, there were a few incidents again.
What do you do when your kid is bullied in school or online? When is it good to get involved, and how much does the kid need to learn to stand up to situations on his own? These are hard, heart-breaking questions. Or, are you dealing with a bully yourself, maybe someone in your neighbourhood (at bunco night) or at the office? After all, bullying doesn't just happen in junior high.
Ed Kaspar, author of Bullying Decoded: The Economics of Abuse, takes a humorous but hard-hitting approach to the problem of bullying. His book is unusual in many ways, but it confronts head-on the issue of how to deal with bullies. Decrying political correctness and hand-wringing, he instead counsels victims on how to cope with emotional and physical abuse.
Kaspar points out the difference between whiners and real victims of bullying. He posits questions designed to show you where you fall on the scale of bullying, recognizing that it's a lot more noticeable when we are receiving rather than giving abuse. (And they're very funny, unexpected questions). The book is written as if it were a serious treatise, but throughout the book he calls bullies a'holes (I'm quoting him exactly; he doesn't spell it out) and his examples will make you laugh—except when he explains the reason he wrote the book, a girl in his school who committed suicide. His style is somewhat brusque, but he makes really good points. I'm having Abel read this book; I think this will give him some good tools for any future trouble.
I want to explain that although Bullying Decoded
isn't what I was expecting at all, I enjoyed his refreshing no-nonsense approach, and I think he makes some really good points:
explaining what bullying is and its causes
pointing out what is bullying and what isn't
giving good tips on how best to deal with bullies.
I recommend this book. I think it'd be helpful for anyone, but I feel its unusual approach would be ideal for teens and tweens who are dealing with this issue—the style might make them giggle a bit, but the message comes through loud and clear.
And so, I'm delighted to tell you that we're giving away a copy of Bullying Decoded: The Economics of Abuse
. Please follow the instructions in the Rafflecopter below to enter. New to Rafflecopter? Watch this 45-second video on how to enter! We'll announce the winner on 7/22 in our Around the Blogosphere column. US mailing addresses only, please.
Elizabeth has very little sympathy for bullies, although she recognizes that sometimes, what's needed is a bit of education. Learn more about her and her family at her blog Planet Nomad. If you want to read a post about bullying, click here.