This post may contain affiliate links. Read my disclosure policy here.
Janice and I love taking our kids to the beach. Usually when we do, we like to pack a healthy lunch to take with us. Something we have learned is that healthy doesn't have to mean tasteless. Thanks to the good people of Ready, Set, Eat – they have made our lunch choices even easier!
I've been browsing the site lately looking for different picnic foods that we could take with us the next time we have an outing and I came up with three that have my taste buds going crazy.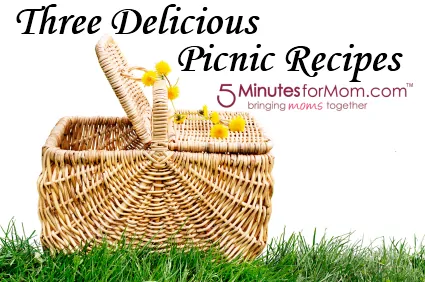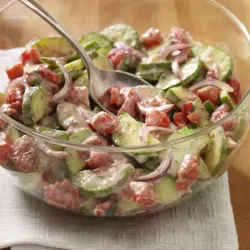 You can get your fill of veggies and low fat ingredients with this Dilled Cucumber Salad. The dressing includes plain low fat yogurt and Light Italian Dressing. You can make this a day head of time and place it in your cooler for a scrumptious salad at the beach — and the longer it sits, the more time the flavors have to mesh together.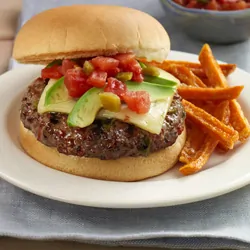 If you would much prefer a burger to take with you on our picnic outing, then you will defintely want to try this Zesty Salsa Burger. Instead of being topped with fatty mayo, it's topped with Avocado, salsa, and delicious pepper jack cheese. Be sure to get lean ground sirloin for an even more low fat burger! There are just so many options to choose from.
I love how all yo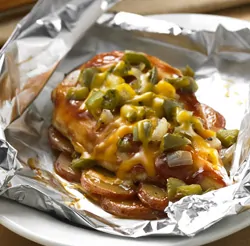 ur meat and veggies are conveniently placed in this foil packet. You can cook these up ahead of time and place them in a cooler lined with foil and it will stay warm until you get ready to eat it. Filled with potatoes, peppers, onions, and low fat cheese, these BBQ Chicken Dinner Packets would be a hit with anyone on a picnic outing!
So, which of these three delicious looking recipes would you want to make and take with you on a picnic? Do you have another recipe from the Ready, Set, Eat site that you think would make a great picnic food? We would love to hear your favorite choice!
We want to get to know you better — Tweet with us: @5minutesformom, find us on Facebook: Facebook.com/5minutesformom, or join our newsletter list.
Disclosure: This is part of a promotional campaign with The Dish, but all opinions, picky eaters, and cooking challenges are mine.
Recipe images from the Ready, Set, Eat website.