This post may contain affiliate links. Read my disclosure policy here.
Lolli here…
I already knew that Disney and Pixar knew how to make fantastic animated movies. But now I can attest that they know how to put on the most amazing World Premiere of a movie as well.
On Monday evening, our group of 25 Brave bloggers headed to the Dolby Theater (formerly the Kodak theater, home of the Academy Awards) where we had the chance to walk the green carpet (think Red Carpet, Scottish-style) with celebrities and other guests on their way to the premiere. The walk down the carpet is always too fast for me, but so far no paparrazi have been interested in snapping my photos or stopping me for an interview. I'm ok with that.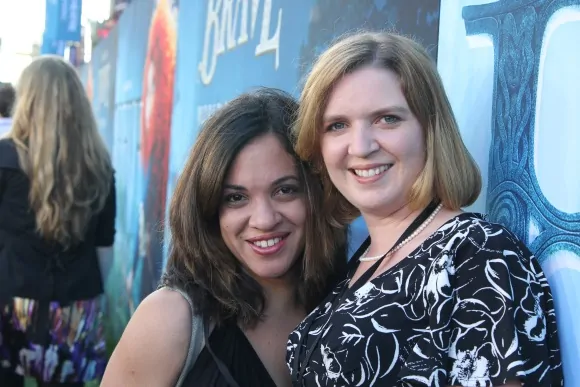 I spotted several people I recognized on the way to the film.
Party Pixar-Style!
Brave was fabulously received in the theater. The enthusiasm in the room was contagious. After the movie was over, we headed to the roof top for a party like no other I've seen. Scottish foods, music, dancing, and activities for all ages.

A few of the highlights of the party for me included Scottish dancers and a group of talented bagpipe players. I adore the music from that region of the world (speaking of music, the Brave soundtrack is incredible!) and after giving several Scottish dishes a try, I've got to say that I'm pretty fond of the food, too.
If the movie wasn't magical enough, the walk down the green carpet and the after-party truly brought the magic of Brave alive for me. Brushing shoulders with Merida, John Lasseter, Kevin McKidd, and others was just the icing on the cake.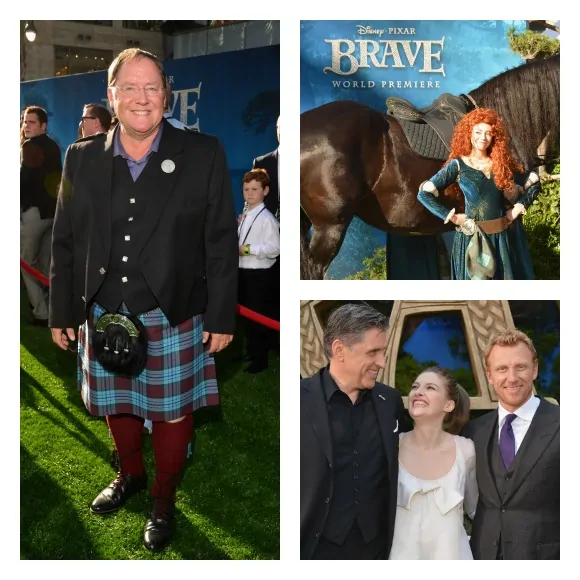 See BRAVE in theaters on June 22
Brave opens in theaters today (June 22, 2012). Will you be joining me in seeing it with your family? See my review of the film (including age-appropriate recommendations) on my Brave review post from earlier this week.
Written by 5 Minutes for Mom writer, Lolli. You can find Lolli blogging at Better in Bulk and tweeting at @1momof5.
Disclosure: I am currently in Los Angeles covering the red carpet premiere of BRAVE, as well as activities related to the opening of Disney's Cars Land. Although my expenses for this trip aree being paid by Disney, all thoughts on the movies and activities are my own.