This post may contain affiliate links. Read my disclosure policy here.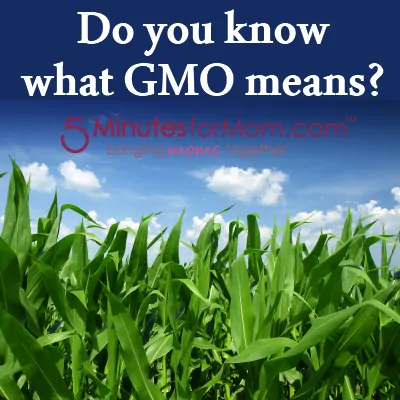 GMOs are Genetically Modified Organisms — combining the genes of separate organisms to engineer a new one.
According to the documentary makers of the GMO Film Project, not only are agro-chemical companies like Monsanto (Agent Orange) and Dow (Napalm) feeding us genetically-modified food, GMO's, "…tightening their grip on the world's food supply—buying, modifying, and patenting seeds to ensure total control over everything we eat," they are doing so without our knowledge or compliance.
Many genetically modified foods — for example, corn with modified DNA to produce its own pesticide — haven't been fully tested and aren't labeled.
When Leah Segedie linked to this film on her Facebook page, I was relieved to see a film being made to bring more information about GMOs to the public. If people don't even know that there are genetically modified organisms in the food they are eating — and very often don't even know that such foods exist and are prevalent in our food sources — how can we fight back and demand purity in our food?
While GMO's are generally developed with positive intentions such as increasing food production and lowering costs, we worry that the risks are not being tested, handled and communicated to the public effectively enough.
Please watch this video about the GMO Film Project and join the discussion about genetically modified food.
If you found this post helpful, we would love it if you gave it a Stumble, Tweet, Pin, or Facebook Like. Thanks so much! We really appreciate your support of 5 Minutes for Mom.
Written by Janice Croze, co-founder of 5 Minutes for Mom.
We want to get to know you better — Tweet with us: @5minutesformom, find us on Facebook: Facebook.com/5minutesformom, or join our newsletter list.