This post may contain affiliate links. Read my disclosure policy here.
I'm a little bit picky about what I feed my wee ones.  When they were small, I made all the baby food myself, partly because I like to cook and partly because I wanted to know exactly what they were eating and where it came from.  As they've gotten older, it's gotten harder to limit what they eat for social reasons, but we still think twice about everything.  That's part of the reason that I don't often have the wee ones drink juice.  So many juice drinks are just that – "juice" from concentrate and too many other ingredients for my tastes.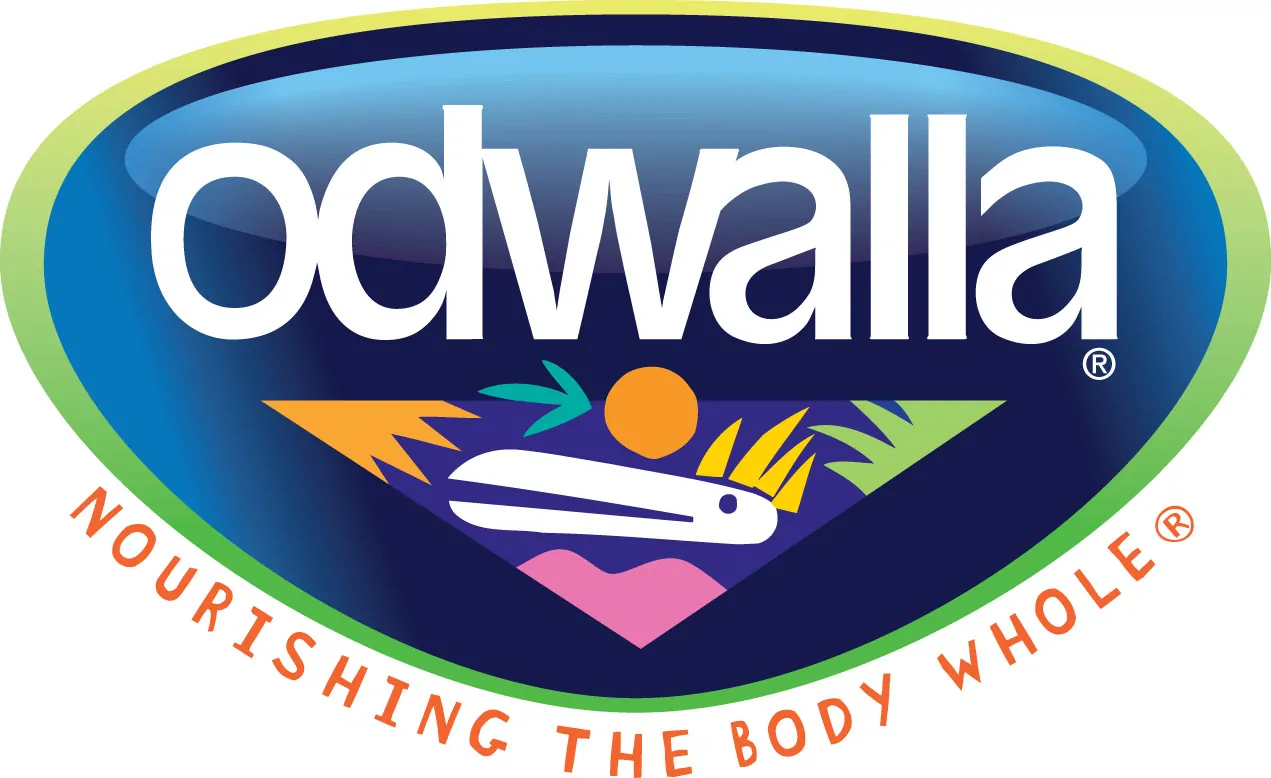 Odwalla, makers of all sorts of "power" smoothies more attuned to grown-up tastes that I have loved for years and years, has recently come out with a new line of juices that are made from 100 percent not from concentrate juices.  They are available in three flavors, Strawberry Banana Jungle, Mango Pineapple Island, and Grape Berry Prairie.  I love that the juices not only have fun names to entice kids but also have flavors beyond the typical, helping to expose them to other yummy possibilities.  I know I'm lucky that Mister Man will fight for the right to the mango pit when I cut them up, but so many of my friends have kids who won't eat most fruit because they're afraid they won't like it.  Introducing it in juice form is less scary, and I know one child who now eats pineapple all the time after finally being talked into trying pineapple juice.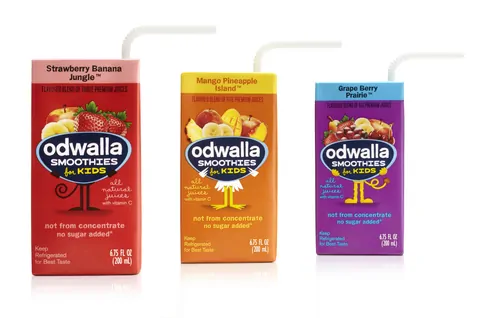 The Odwalla Smoothies For Kids are the perfect size, too.  They are less than seven ounces apiece, so I don't feel like I'm giving my child too much sugar.  I love that the juices are gluten free and that the ingredient list is short and clear, which makes it easy for me to figure out if one of the wee ones' friends might be allergic to it.  I'm never fully comfortable wading through long ingredient lists when a child with an allergy is over because so many allergens have multiple names.  This one is easy.  And did I mention that it's made with non-GMO fruits, too?  That's another big plus in my book.
The biggest factor, of course, is the fact that the wee ones love it.  I let Little Miss have her first smoothie – we got to try the Strawberry Banana Jungle – after she finished her milk at dinner.  I have never seen her drink her milk so fast in her life.  The next night, her milk was  gone before I even finished serving dinner.  She had loved the smoothie so much the night before that she was convinced she'd get another one if she drank her milk again.  Mister Man was about as enthusiastic over the smoothie, although he is trying to convince me to go to the store – today – to buy the Mango Pineapple Island smoothies so he can "test those ones out for you, Mom."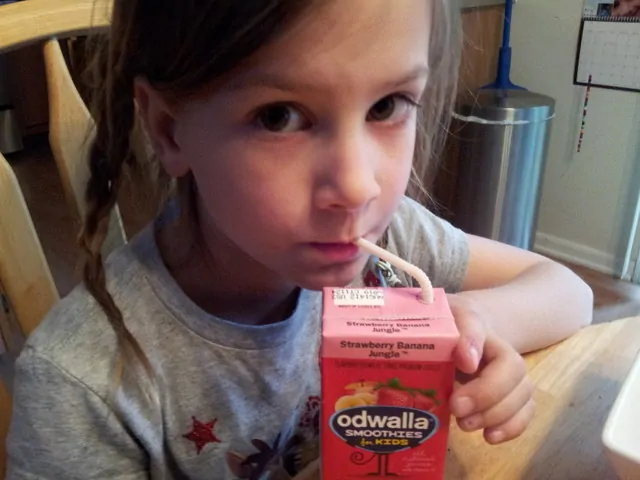 The smoothies are available nationally at stores from Target to Corner Bakery to Publix and more in the refrigerated section of the grocery area.  They can be purchased both individually and in four-pack bundles of a flavor.  With only 110-120 calories per box, this is a treat that will make its way into the wee ones' lunch boxes periodically as a treat in place of their usual water.
In the interest of full disclosure, I received a sample of the Odwalla Smoothies for Kids for review purposes.  This was a compensated post; however, all opinions remain my own.
Written by 5 Minutes for Mom contributor Michelle who is grateful that the wee ones are good eaters – relatively – but is always grateful to find a "healthy" version of a treat.  You can see what Michelle is cooking up on her blog Honest & Truly! where she posts new recipes each Tuesday or follow her on Twitter where she is @HonestAndTruly.