This post may contain affiliate links. Read my disclosure policy here.
Hey guys! Jennifer here —
I'm back from New York and have SO much to share with you. Before I do though, I just have to tell you about Saturday night and how Tribeca Film Festival went. Saturday night was a night I will never ever forget. Nothing could compare me to the exhilaration of a standing ovation for all the service men and women who were honored at the Tribeca Film Festival closing screening of Marvel's The Avengers.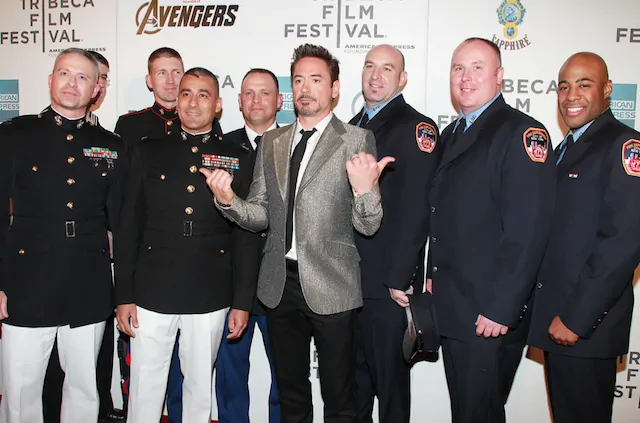 It was amazing to see so many men and women who fight for our freedom every day get the recognition they deserve — and what better place to honor the 9/11 first responders than in New York? Robert Downey Jr. was his usual wild and crazy self (I almost wonder if he is actually like his character Tony Stark). He took to the stage and got the crowd engaged and before long we were all standing on our feet honoring everyone from the 9/11 first responders to the police, firemen, Army, Coast Guard, Navy, Air Force, and Marines. 🙂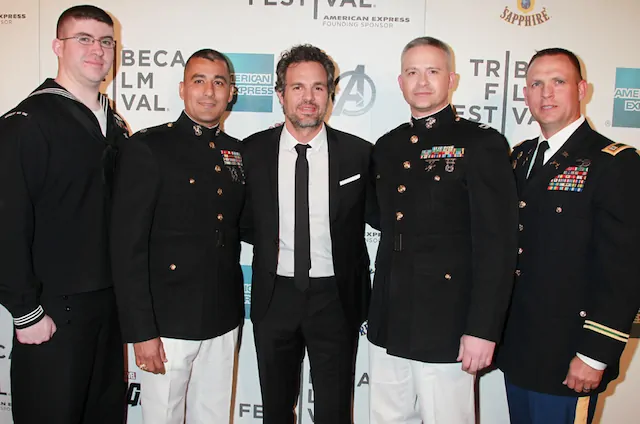 Of course, no night would be complete without a few autographs and pics with the people who made this movie so successful in the first place — the fans!! I must tell you that I have never been a fan of villains before, but once I spent some time with Tom Hiddleston who plays "Loki", my whole demeanor about bad guys has changed. He is such an amazing and charming guy who is SO down to earth ( I will have more for you about that once I post the interview). He was so adorable that in fact, he came to the rescue of one of our mom bloggers when she sprained her ankle. His superhero instincts kicked in and rushed to her side just as she was about to fall! What a guy 🙂 Be sure and thank him on Twitter @twhiddleston and let him know you are now #teamloki and a #lokisladies. He will love it! 🙂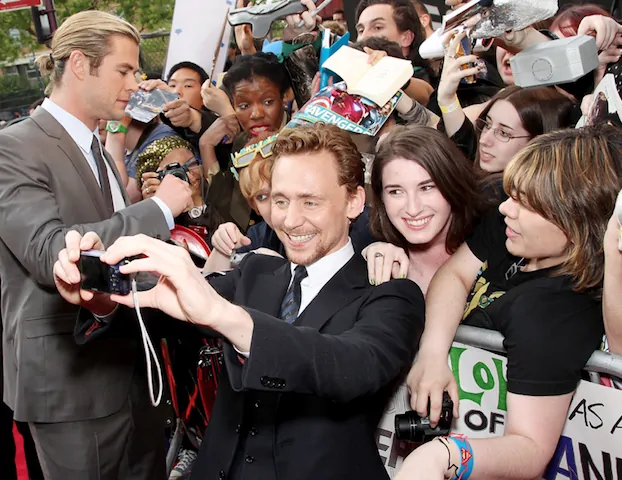 Others in attendance that night were Michael J Fox and their children, Miss USA, Jennifer Grey, Jimmy Buffet, and of course Robert De Niro.
I think the best superhero of all though was this little guy. He may look familiar.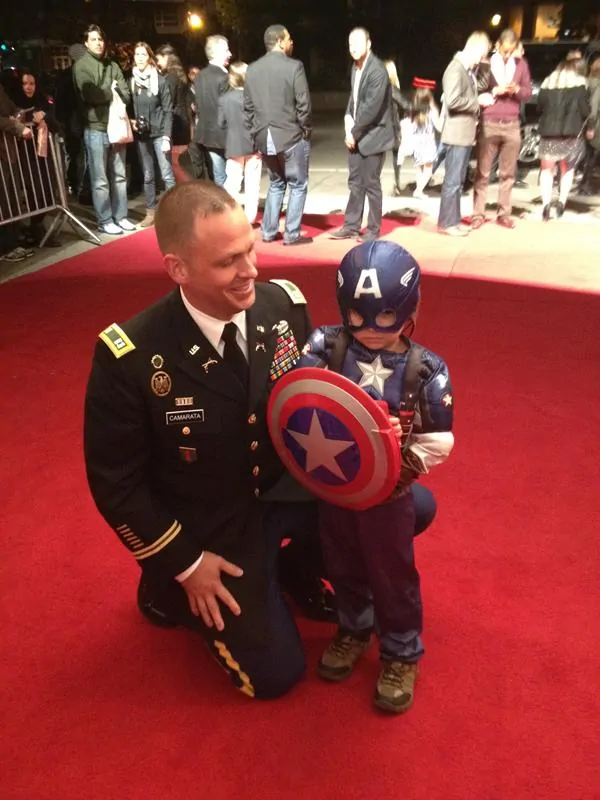 If not, you might need to refresh your memory from this post I wrote. Meeting the family was incredible and lil Captain America just stole the show!
Marvel's The Avengers opens in theaters May 4th!
Grab your entire family and go see this movie! Moms and families everywhere will LOVE this action packed superhero movie.
Written by 5 Minutes for Mom Advertising and Communications Contact, Jennifer. You can find her sharing her thoughts at her own blog Jen's Journey. Connect with her on Facebook and Twitter.