This post may contain affiliate links. Read my disclosure policy here.
Okay – by now, most of you probably know that I kind of have a crush on Method.
Yes, I get giddy over a natural cleaning products company. But this isn't just any cleaning products company. This is METHOD — one of the coolest companies out there.
Method recently released a video — Cleans Like a Mother. Not only is it hilariously funny, but I totally get the concept behind the video. Who wants to clean their kitchen or appliances with cleaners that you can't even pronounce the ingredients? Watch and learn more about Method and how it cleans like a mother.
"Mom… is that Jesus???"
My four year old Olivia was sitting next to me as I opened these photos from the fabulous Method Mavens summit at Method Headquarters.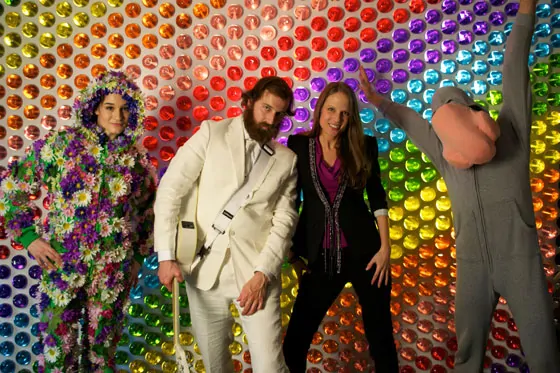 And after trying to process why there was a nose-human, she sat still for a moment, and then asked me, "Mom, is that Jesus???" Laughing, I explained to her that was Noah — the official spokesinger for Method. You will see him in all the videos for Method.
A Cleaner Clean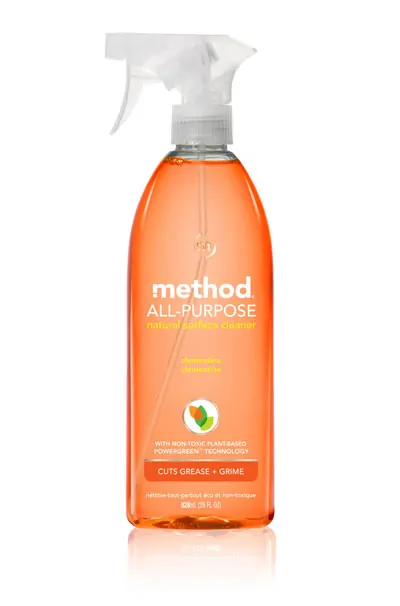 Method All Purpose Cleaner is a biodegradable cleaner and it's non-toxic, which is not only good for the environment, but also safe for you and your kids. Personally, I have been using natural cleaning products in my home since Jackson was an infant and I am so thrilled to now have such fabulous options from Method.
My favorite Method All Purpose Cleaner is Clementine — and I literally use it every day just to have that delicious scent fill my kitchen and bathrooms.
Method All Purpose Cleaners come in six incredible scents. I know — so hard to choose which one to buy. I guess the solution is to just try them all. *wink*
pink grapefruit
cucumber
sea minerals
clementine
ginger yuzu
white rosemary
Get a coupon for $1 off
Right now, you can visit the Method Facebook page and score a coupon for $1 off! If you are a Canadian resident, you can visit this link and use the code CLEANME to get your coupon.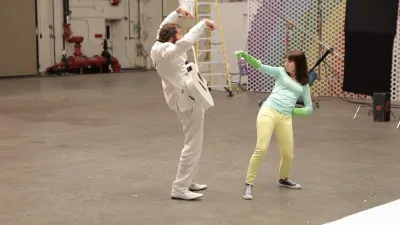 Now — go clean like a mother!
Written by Janice Croze, co-founder of 5 Minutes for Mom.
Please Note: We are working with Method in their Method Mavens ambassadorship program. But, as usual, my opinions are 100% my own — and I simply love Method!