This post may contain affiliate links. Read my disclosure policy here.
Yesterday's online press conference with Thom Filicia got me thinking about more than interior design.
Of course, while on the call I was wow'd by the photos of the room transformations and inspired by his design ideas.
But after I hung up the phone and closed the webcast window, I browsed through my fellow bloggers' tweets flagged #filiciaRAD and pondered the fantastic changes in media.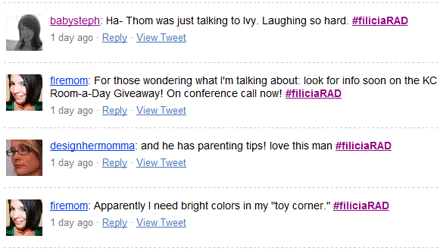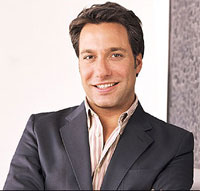 When I first saw Queer Eye for the Straight Guy back in 2003, I certainly would not have guessed that a few years later, I would sit in stocking feet with my laptop at my kitchen table as one of the show's stars taught me and a dozen other moms via webcast how to design our kids' play spaces while we sent 140 characters tweets back and forth in full public view.
To state the obvious: The world has changed.
Bloggers have become press. TV stars talk directly to work-at-home moms on the phone. We exchange spur-of-the-moment 140 character thoughts in public view. And babies come along to press conferences. (We all loved hearing Ivy's sweet baby sounds in the background.)
And the design project that Thom did for the View reminded me how TV is changing. The rooms he redesigned were the backstage dressing rooms and rehearsal hall at the studio.
Today's audience wants to see behind the scenes. How perfect to reveal the not-so-glamorous dressing rooms where the superstars sit before they strut on stage.
Yes, thanks to Thom, we watched the View's dressing rooms be transformed like an acne-covered kid in braces thrown forward in a time machine.
And as he helped those out-of-touch dudes on Queer Eye for the Straight Guy, Thom's eye for style rescued those rooms.
Take a look.
This dressing room looks like a shabby corner of a low budget motel, not an oasis where a movie star could relax before a show.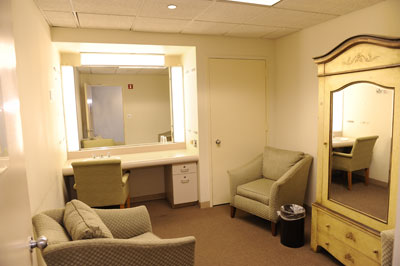 Photo courtesy of ABC/Donna Svennevik
Ahhh… now that's better.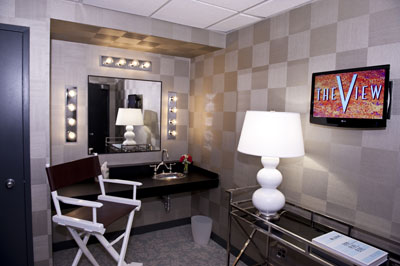 Photo courtesy of ABC/Donna Svennevik
What about this rehearsal hall? It looks like a community center rec room that's been decorated by donations.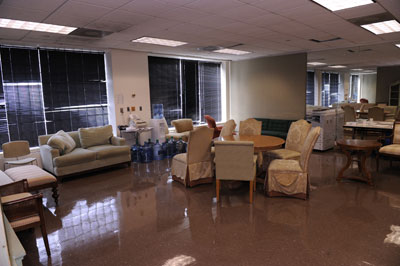 Photo courtesy of ABC/Steve Fenn
Again Thom waves his design wand (ok, design team works day and night for weeks) and ta da!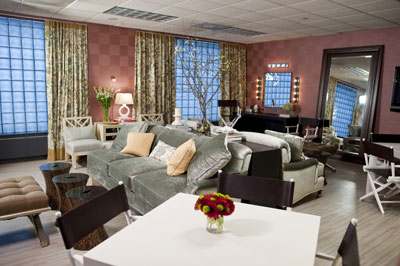 Photo courtesy of ABC/Steve Fenn
You can see more photos and watch a fun video segment on ABC.com.
It's easy to see why all of Thom's projects — including his latest book — are a success. He is talented. (And it doesn't hurt that he is fun to watch and just genuinely a great guy.)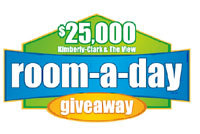 And to make him even more lovable, he's partnered with Kimberly-Clark for their Room-A-Day Giveaway. He's even becoming a blogger… he's updating his Room-A-Day blog every Tuesday from now until the end of February.
If looking at these after photos gets your mouth watering for a redesign of your own, click over to the RoomADayGiveaway.com for a chance to win one of 16, $25,000 room makeovers.
Sigh… can you imagine having $25,000 to makeover a room in your home?
Where would you start?
First, I would tear out our juice-stained carpet and lay out beautiful hardwood. (Well, it wouldn't exactly be me 'doing' the tearing and laying… part of that $25,000 would definitely be spent on paying for the 'doing'.)
Then, I'd get a new couch and cozy recliner. Ahhhh… I can just imagine it…
What about you? What room in your house would you redesign first?