This post may contain affiliate links. Read my disclosure policy here.
I am completely stunned at the opportunity that has landed in my lap! I will be flying to New York in April to attend the Red Carpet Tribeca Film Festival Closing Night Screening of Marvel's The Avengers. This is my very first ever press event and I am somewhat excited to the point I cannot contain myself! Somebody pinch me — seriously!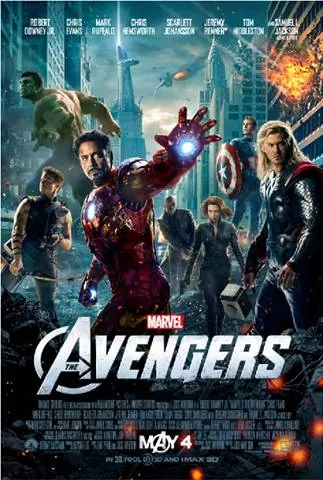 If any of you know anything about me from my posts here and on my own blog is that I am a southern girl who lives in a small town. This will be an adventure of its own when this little ole' country gal sets foot in the Big Apple!
Just the thought of even meeting Iron Man — be still my heart!
I am super excited to join 24 other bloggers as we celebrate the men and women who work so hard to protect our cities and our families. These local heroes are police agencies, fire departments, first responders and various branches of the U.S. military. Some of them might even be YOUR family members!
I plan on sharing with you all via twitter using the hashtag #theavengersevent (I will be tweeting from @jennifer_sikora) and through the website here. It's gonna be a blast! Watch for more details and information later down the road as the event gets closer. It will take place April 27th through the 29th.
And definitely make plans to go see Marvel's The Avengers in theater on May 4th!

This trip is an all expense paid trip courtesy of Disney. All opinions expressed are my own.