This post may contain affiliate links. Read my disclosure policy here.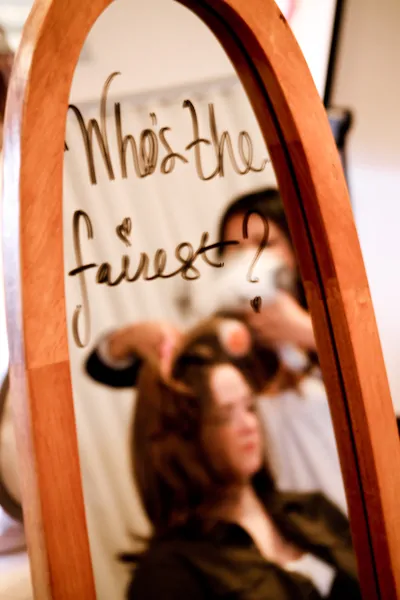 It's not every day that I get to be treated like a Princess…unless you count Cinderella in her pre-ball days of servitude. I may be Queen of my home, but there are three other Princesses in this house who definitely get more royal treatment than I do.
Getting the Royal Treatment
Last week was different. I took of my Mommy hat, boarded a plane, and flew to Southern California for a Press Day for the upcoming movie Mirror Mirror. (Movie review is coming, but let me say this: mark your calendars for March 30. You have got to see this movie!).
Honestly, spending two nights in a hotel room in a luxurious bed by myself is enough to make me feel like a queen, but the Relativity media crew wanted to make sure we had the full royal treatment with a Day of Beauty, with manicures, hair styles, and make up.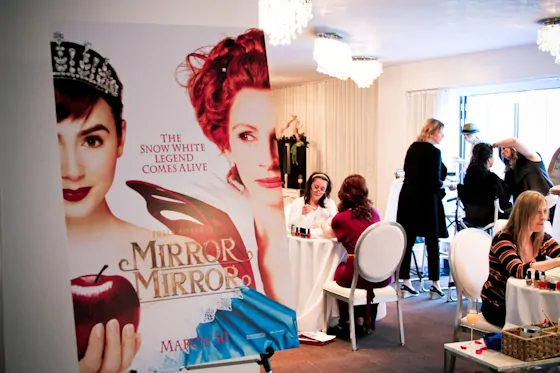 I relaxed while my hairstylist dried and styled my hair, then relaxed a little more on the outside terrace with my blogging friends. Later, I enjoyed a manicure (which I never do!). I left feeling beautiful, despite my current misgivings about my aging body. We were a group of women who were made beautiful on the outside and fed on the inside.
Who is the fairest in the land?
A short time later as we sat down with Lily Collins, who plays Snow White in the film, her first words to us were, "You guys look lovely!" Yes, Snow White, the fairest of the land, called us lovely.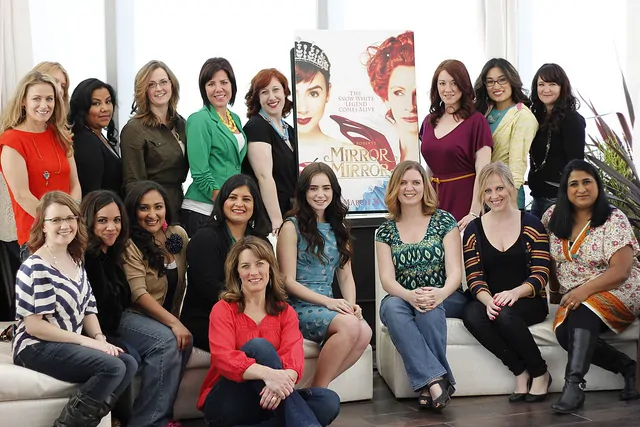 I thought about true beauty and thoughts I had while I watched the film the night before. No one could argue that Snow White was beautiful. But the Queen (played by the gorgeous Julia Roberts) was beautiful as well. The difference between the two (other than my old nemesis AGE) was the beauty within.
Snow White didn't focus on her beauty, and the Queen was obsessed with hers. Snow White was a gentle and caring person, even showing kindness to her wicked step mother, and the Queen was vengeful and concerned only for herself. Snow White's beauty increased as her confidence in herself grew, and the Queen lost hers because of her bitterness.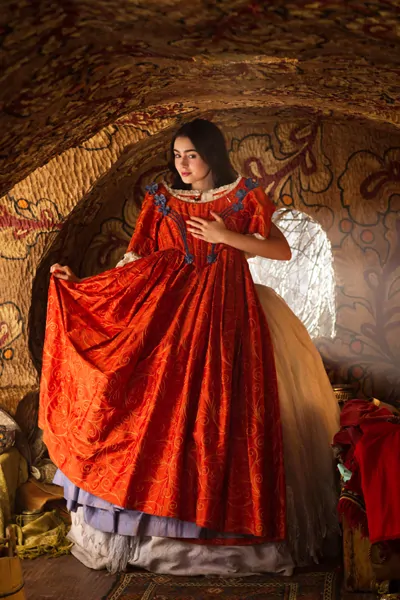 Snow White reminded me that true beauty is something that each woman and girl can achieve, no matter how tall or short, skinny or fat, old or young we are.
Don't get me wrong, though…I still loved getting pampered.
Check out the Mirror Mirror trailer
And stay tuned for my additional coverage on the movie and press day. For a little bit of humor, check out the social media spoof video I posted on my blog this morning. You'll love it!
Written by 5 Minutes for Mom managing editor, Lolli. You can find me blogging at Better in Bulk and tweeting at @1momof5.
Please note: I was flown to California for the Mirror Mirror press events and enjoyed a relaxing weekend in Santa Monica, but no other compensation was received. Thoughts contained within this post are my own. Images are either from Relativity Media (movie shot of Snow White and group shot) or my own camera.