This post may contain affiliate links. Read my disclosure policy here.
Sharon, a mom of 6 who really knows what she's talking about!
With warmer weather just around the corner, you know that it is almost time for flowers, spring picnics, and of course- soccer, baseball, tennis, and lacrosse season! Our kids are pumped to get things started- and we Moms need to be prepared for the hours of practices and games that are in our near future! So today I share with you 5 tips to get your family ready for the spring sports season!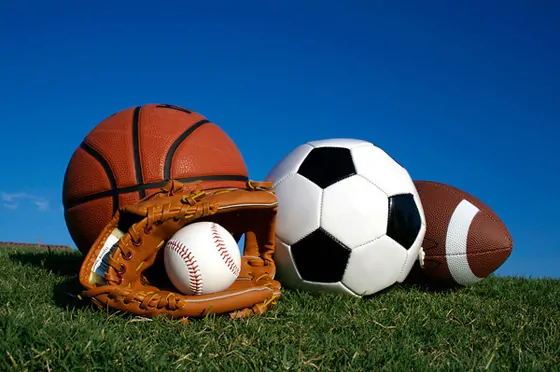 1. Go Through Their Gear Now
For each child and each sport, it is time to haul the gear out of storage and check it all out now. Little feet grew over the winter so it might be time for some new cleats. Shin guards and padding might need to be scrubbed down and freshened up (especially if it was just all stuffed into a gear bag at the end of the last season!). Kids may need to be re-measured for bats, lacrosse sticks, or tennis rackets if they've gone through a growth spurt since the last season. It is better to sort through the gear and determine needs before the season starts than to be sent on a mad scramble the night before their first practice!
2. Create a "Home Base" for Gear for Each Child and Sport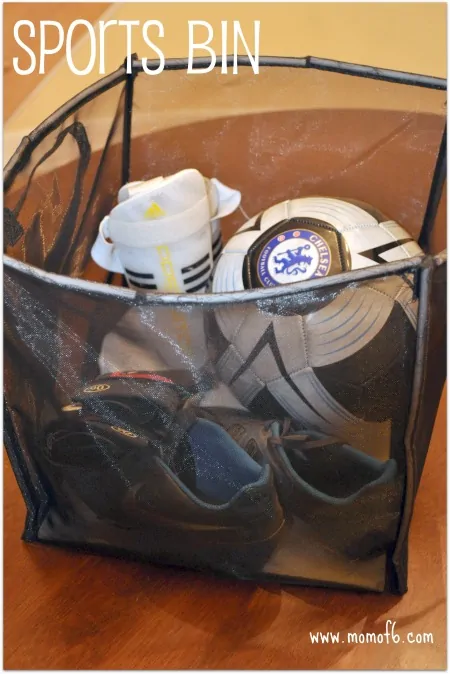 And while you are sorting through all of that gear, create a space for each child and each sport that they are playing to contain all of the gear that they need for that activity. In my house, each one of my young soccer players has a bin that holds their cleats, shin guards, and goalie gloves (for those that need them). On practice and game days, I pull out the bins, add a water bottle and throw in either their practice uniform or game day uniform and they have everything they need to get themselves ready on their own.
3. Get Team Schedules Into Your Family Calendar
As coaches and team coordinators start sending you out practice and game schedules, get those events entered into whatever family calendar you use. There needs to be one central place where both parents and kids know to go to get the scoop on where they need to be and when.
Also, once it is all loaded into the calendar, it is easy to see where you need to arrange carpooling or coordinate game watching with your spouse…with three kids playing travel soccer in our family- both parents can rarely be at the same game, so we make sure to plan out which child each of us will watch each week and switch off regularly so we both get to enjoy each child's athletic prowess!
4. Stow Some Snacks and Water in the Car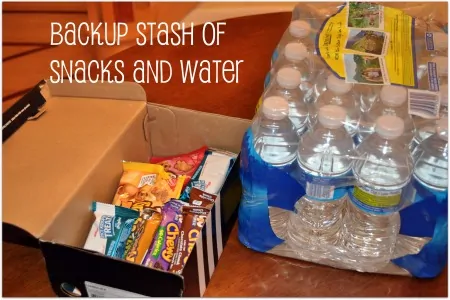 No matter how hard I try to remember to send every child to his or her practice with a water bottle, once in a while I do forget. And rather than head all the way back home and then back to practice again… it is so much easier to just walk around to the trunk of my car and pull a bottle out from the "emergency stash" that I keep in the back! I also keep a small box of snacks like granola bars, rice krispie treats, and even a small assortment of candy and gum. These items are not necessarily for the athlete, but for the younger siblings that are dragged along to so many practices and games! Sometimes they need a little snack or treat to avoid a meltdown!
5. Plan Entertainment for the Siblings
And speaking of those younger siblings- it can be hard to be the little one who is buckled into his or her car seat and toted around endlessly (or so it seems to them!) to practices and games. So it is important to be prepared with some activities and things for them to do too. Of course, if your athletic field is located near a playground- super BONUS! Your younger ones can climb and swing to their hearts content, soaking up the fresh air, and having the chance to burn off some of that childhood energy! But in the event (and this happens fairly often) that you need to be at a field that offers nothing in the way of diversion for the young ones, you need to be prepared!
I like to take along a bag of craft kits (ones they receive as birthday presents from friends are great for this!) and art boxes and paper. A few books, a board game, or even a deck of cards can all make for some bonding time with parents and other siblings while the athlete gets to live out his or her
About the Guest Tackler: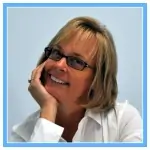 My name is Sharon and I am the busy Mom of six children ages 11, 9, 8, 7, 6, and 6. People often ask me "How do you do it?", so I created Momof6 – a place where I share all of my tips on organizing your home, your schedule, your household routines, and your busy life!
Connect with Sharon: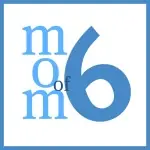 blog: www.momof6.com
facebook: SharonMomof6
twitter: @sharonmomof6