This post may contain affiliate links. Read my disclosure policy here.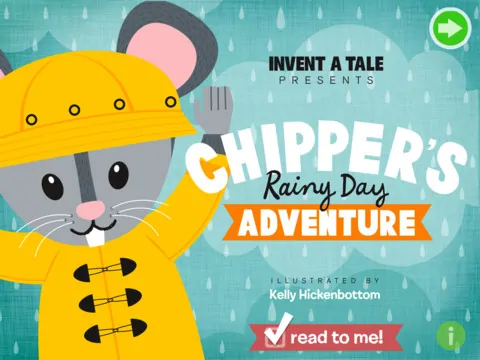 If your children are anything like mine, they always want to play with whatever device I have my hands on. Whether it's the family desktop, dad's laptop, mom's iPad2, or the iPhone, your child will want it. Once they reach out and get their hands on your device, your best bet is to just give in. Seriously, your child knows how much fun you have with your device and they want to have as much fun as you.
But, what about the games and apps on your device? Are they designed for little kids and toddlers, or are they geared more towards older kids and adults? Many apps for kids these days are not designed with small children in mind. However, your toddlers and little kids want to play with your device. . .so what are you to do?
My advice to you is to check out the app — Chipper's Rainy Day Adventure. It was created by Invent-a-Tale and launched at the end of January.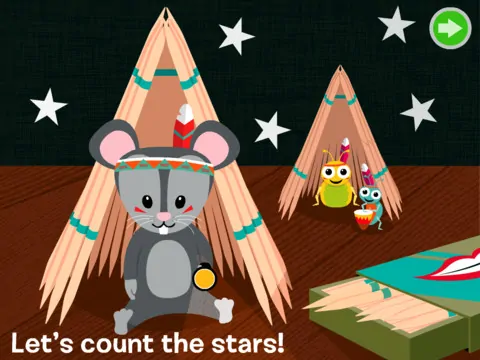 Invent-a-Tale is in the business of "planting the seeds of imagination in our future readers and writers" …that means your toddlers and little kids. Because little ones spend much of their time absorbing and processing the world around them. From a very early age, little ones start to act out stories using their hands, dolls, blocks, a pair of spoons, or anything they can lay their hands on.
Invent-a-Tale creates e-books and apps for young minds who are learning and exploring their own world of imagination. Invent-A-Tale delights the reader in this tale with playful interactions allowing the child to control Chipper. Your child is very firmly the at the helm of this book app. He can be the author! Your child can create an an ever-evolving story with endless possibilities. Let your child's imagination soar!
Invent-a-Tale's new release of Chipper's Rainy Day Adventure is a new iPad app. The app requires the iPad with iOS 4.0 or later. Chipper's Rainy Day Adventure sells for a very reasonable $1.99.
I was compensated for writing this post for 5 Minutes for Mom. The views expressed in this post are my own. I follow the tenets of Blog With Integrity.

Jill Berry @MusingsfromMe is a writer who stays at home or a SAHM who writes…it depends on the day and her mood. While playing a writer on the internet, Jill has the gray hair AND blogposts from raising a kid, a preteen, and a teen. When not blogging at Musings from Me, Jill seizes family time whenever she can…dinner as a family, movie night, marathon family game sessions, traveling…you name it she wants to do it.
While by no means an expert on kids, parenting, or being a mom, Jill shares her expertise and knowledge on several national, such as, TypeAParent, Technorati Women's Channel, and AboutOne's blog as well as a couple of hyperlocal sites, The Baltimore Examiner, The DC Moms, and the Ellicott City Patch.