This post may contain affiliate links. Read my disclosure policy here.
Guest contributor Tammy Walsh has an important message for parents with kids of all ages…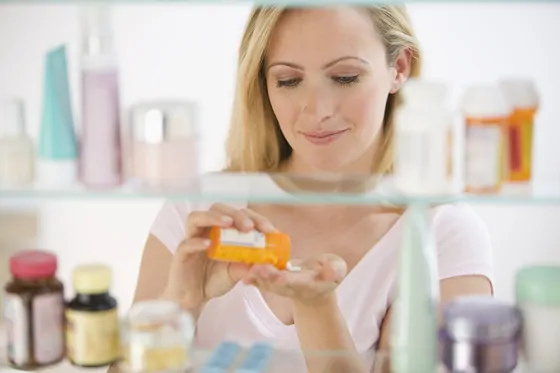 For many communities around the country, teen drug abuse claims the lives and futures of countless young people. In my hometown of Northport, NY, on the North Shore of Long Island, drug abuse was more than a problem; it had turned into an epidemic.
I am a mother of a son in recovery from substance abuse and a high school math teacher, who's experienced firsthand the impact that substance abuse can have on a family and a community. After attending the funeral of one of my son's best friends, who died from an overdose, I knew more needed to be done to prevent this from happening again and to educate teens and parents about the dangers of substance abuse of all forms – from illegal drugs to medicines found in the average household medicine cabinet.
For the last few years I've made it my personal mission to arm other parents in my community with the tools to prevent substance abuse. Recently, I was given the opportunity to share my message nationally as a part of the Five Moms campaign to stop cough medicine abuse.
As parents, we want to do everything in our power to prevent our teens from using drugs. However, the reality is that many teens are abusing medicines found in their home, and many parents are unaware of this behavior – or even worse – may simply think "not my teen."
You can prevent medicine abuse in your home by following these five simple steps:
Let's face it: It's hard to keep track of the potential dangerous behaviors teens can get into. Just when we think we have a handle on them, some new trend pops up that seems more shocking than the last. That's why it's so important that parents band together and share information with one another. I ask you to share what you've read here today with neighbors, friends, and peers. We can all do our part, however small, to prevent cough medicine abuse.   Together we can and will make a difference.
About the Author:

Tammy Walsh is a high school math teacher and mother of two boys from Northport, N.Y. After seeing drug-related tragedies take place in her community, Tammy became actively involved with the Northport/East Northport Community Drug and Alcohol Task Force, which works to educate and protect youth from drugs and alcohol.
In 2011, Tammy he founded the Northport Community Book Club to start the conversation between parents and teens about the risks of substance abuse by reading and discussing books on drug addiction and recovery. She recently joined the Five Moms campaign to spread awareness about cough medicine abuse.