This post may contain affiliate links. Read my disclosure policy here.
My marriage is nothing short of a miracle. I honestly cannot tell you how horrible it was just 12 short years ago. I was on the verge of divorce and my husband and I could not stand to be in the same room, let alone sleeping in the same bed. He had his own agenda and I had mine and we refused to budge one way or the other for either of us.
Our marriage was doomed –or so I thought.
During that time period, we started going to church and God — plain and simple — is what saved our marriage. We both started looking to the Lord for guidance in how we treated each other, in how we spoke to one another, and what we expected of one another. It was a life changing experience that I never ever want to forget.
It's been 12 years since that time and every time I hear the story of how another man has changed and chose his family over his addictions, his anger, his pride — I am once again reminded of what God did for my man.
Sons of Grace
We recently introduced you to the book, Sons of Grace. This book hits on the subject of men whose lives have been transformed in one way or another.  If you are looking for something to get your man for Valentine's this year, then you will definitely want to pick up a copy! Never before has a book touched my heart like this one.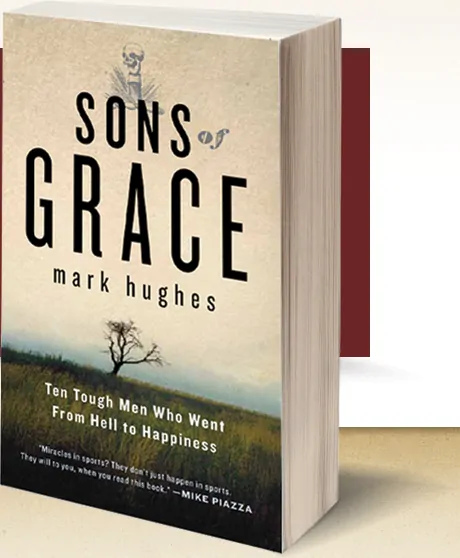 Listen to me, there is proof that people can change — we can all change. I'm not saying that everyone will stay together, because sometimes frankly no matter what you do, things just don't work out and you know what? That's ok. The bottom line is that change can and will happen to those who want it most.
Is your man struggling with changing?
Does he desire to be a better husband and father?
Then direct him to Sons of Grace and let God do the work that you and I cannot.
Next week we have a big giveaway coming up for copies of Sons of Grace! Be sure and check back for that post!
This post is part of a promotional campaign for Sons of Grace. All opinions are our own.