This post may contain affiliate links. Read my disclosure policy here.
I've had a cough for over a week now, and I've been awake during the wee hours of the morning more than I'd like to remember these last few days. I can clearly recall the days not so long ago when checking my nightstand to see times like 2:35 and 3:11 and 4:52 were normal because I was up with a baby.
Getting behind on sleep because of an illness is one thing – I know that I am going to get over this cough soon enough – but when you're in the middle of dealing with a baby that doesn't want to sleep through the night, it really does feel hopeless. There's no real end in sight.
I remember feeling so alone when I was trying to get a baby back to sleep. It was dark and everyone else was sleeping but me and the baby. And the nights wore on.
This month, we've been talking a lot about Dana Obleman's Sleep Sense Program, and I am still overwhelmed by the amount of resources available for parents.

Here are some of the things you can find on SleepSense.net:
The Sleep Sense Program
"The Sleep Sense Program" has helped more than 28,000 parents like you answer questions about their child's sleep since 2003.
Within the program, Dana addresses question such as:
How do I get my child to sleep through the night (11 – 12 hours)?
Can I get my child to sleep without relying on nursing, bottles, soothers, or rocking?
What can I do to stop my child from waking up during the night?
How can I get my child to take long, restful naps during the day?
Can I permanently put an end to frustrating bedtime battles with my stubborn toddler? (Yes, you can!)
What do I do to get my child out of my bed – and into their own room?
How can I make bedtime feel safe, comfortable and fun for my child?
In addition to the entire "Sleep Sense Program" they've included a 49-page workbook, the video resource library, the "Sleep Sense Hotline" access, and the Sleep Tracker.
Sleep Sense Blog
On the Sleep Sense blog, Dana answers readers' sleep questions (often in both video response as well as written format). Dana has been using her blog to educate and help her readers since April 2007! What a wealth of knowledge!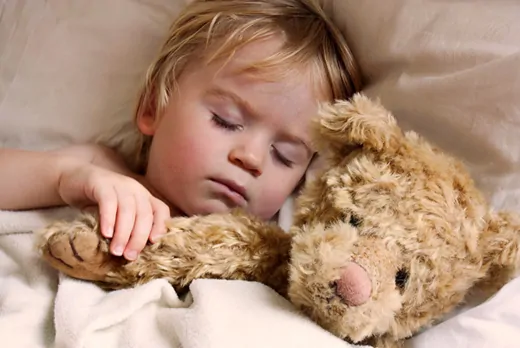 One-on-one consultations with sleep experts
The Sleep Sense Program is designed to be a "do-it-yourself" solution to help parents solve their children's sleep problems. However, some people may feel more comfortable talking with a live person. Sleep Sense Consultants go through an extensive three-month training program and are fully qualified and available to give you all the guidance, tools, and support that you'll need to get your child sleeping through the night — and napping well during the day.
A Certified Sleep Sense Consultant will meet with you in person (or over the telephone) and help you come up with a sleep plan that's completely customized for your child.
Frequently asked questions
Dana has included answers to some of her readers' most commonly asked questions. Included are questions (and answers) such as "Is the Sleep Sense Program a version of the "Cry-It-Out" (CIO) method?" and "I feel like I have already read and tried everything out there. What makes the Sleep Sense Program different?"
Free customized sleep assessment
Dana Obleman has offered all 5 Minutes for Mom readers a free sleep assessment for their children. All you have to do is go to www.sleepsense.net/5m4m-quiz.
Written by 5 Minutes for Mom managing editor, Lolli. You can find me blogging at Better in Bulk and tweeting at @1momof5.
This post is part of a paid campaign with the Sleep Sense Program. All thoughts are my own.