This post may contain affiliate links. Read my disclosure policy here.
It has been a while since I had a baby in the house (almost 5 years, in fact….) but as a mother of five I did my time – I had a child under 2 from 1996 to 2007. That's quite a few years without much sleep.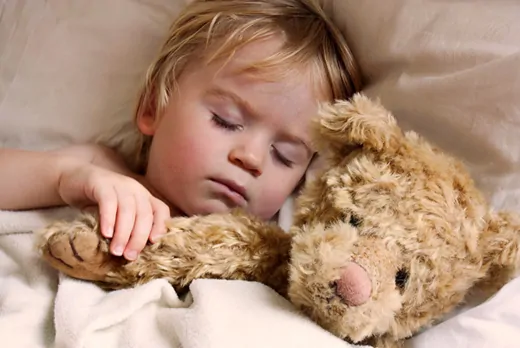 During those long baby years, I looked forward to the day when I could sleep through the night without waking up with a child, changing wet diapers in the morning, or finding a child asleep between my husband and me in my bed.
Sadly, I'm still looking forward to that day.
Of all the challenges of parenting children, getting my kids to fall asleep when they are supposed to and then sleep soundly through the night is one of those mysteries that I have yet to figure out.
The Sleep Sense Program
Dana Obleman, creator of "The Sleep Sense Program" has helped more than 28,000 parents like you answer questions about their child's sleep since 2003.
Dana addresses question such as:
How do I get my child to sleep through the night (11 – 12 hours)?
Can I get my child to sleep without relying on nursing, bottles, soothers, or rocking?
What can I do to stop my child from waking up during the night?
How can I get my child to take long, restful naps during the day?
Can I permanently put an end to frustrating bedtime battles with my stubborn toddler? (Yes, you can!)
What do I do to get my child out of my bed – and into their own room?
How can I make bedtime feel safe, comfortable and fun for my child?
In addition to the entire "Sleep Sense Program" (which includes a 49-page workbook, the video resource library, the "Sleep Sense Hotline" access, and the Sleep Tracker), Dana's also has a blog with video responses to parents' questions.
Plus, parents can get a free customized sleep assessment for their child.
What sleep questions would YOU love to have answered?
Dana will be answering some of YOUR questions in an upcoming post, so be sure to share your sleep issues here!
Written by 5 Minutes for Mom managing editor, Lolli. You can find me blogging at Better in Bulk and tweeting at @1momof5.
This post is part of a paid campaign with the Sleep Sense Program. All thoughts and lack of sleep are my own.