This post may contain affiliate links. Read my disclosure policy here.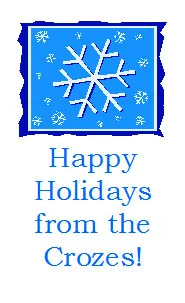 How is your holiday wrapping going?
Get ready to feel sorry for me… Not only have I not started to wrap, I haven't finished shopping yet! And I am still at my desk working. This is going to be tight.
One thing that seems to get me every year at 12am on December 23rd, as I pull out the wrapping paper and presents to settle down for my last minute Christmas present wrapping frenzy, is running out of holiday gift tags. For some reason, I always forget to buy them.
So, this year, in case any of you forgot to pick up holiday gift tags — or if you want to save some money and print your own holiday gift tags — I thought I would give you the links to some fun free holiday gift tag templates from Microsoft.
Yes, Office.com has tons of free templates and labels waiting for you.
I have to tell you, I use Office.com all the time for their free resources. I actually use a ton of Office's free stock photos here at 5 Minutes for Mom. If you haven't been using Microsoft Office.com for templates, labels, stock photos, etc. you are missing out.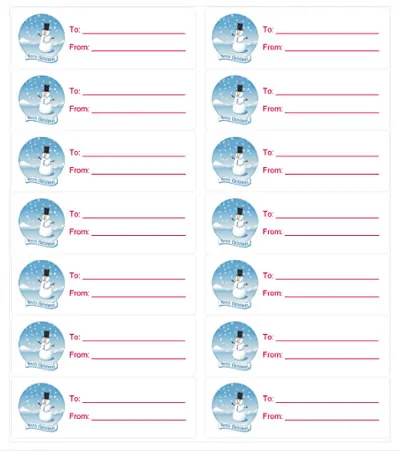 Now — I better get back to work so I can wrap those gifts. Well, first I need to decorate my tree. I KNOW! I told you, I am in really bad shape this year.
Hope the holiday gift tag templates help you out with your last minute wrapping.
If you found this post helpful, we would love it if you gave it a Stumble, Tweet or Facebook Like. Thanks so much! We really appreciate your support of 5 Minutes for Mom.
Written by Janice Croze, co-founder of 5 Minutes for Mom.
We want to get to know you better — Tweet with us: @5minutesformom, find us on Facebook: Facebook.com/5minutesformom, or join our newsletter list.
* Just so y'all know, I am a Windows Champion blogger. Windows Champions are bloggers who are hand-selected to work with the Microsoft Windows Team. As part of this arrangement, I have been loaned a Windows 7 PC for the course of year and been given the opportunity to learn about Windows and Microsoft products. No worries — I wasn't financially compensated or required to post. My opinions and posts are always 100% my own.