This post may contain affiliate links. Read my disclosure policy here.
You might think after my second, third, even fourth child I might have known what I was doing as a new mom. But the early days with each of my babies always left me in a kind of a fog, one of uncertainty and special care as I learned how each new child worked.
We all know there is no standard instruction manual for babies, but I, like many new and expectant moms, knew it was important to find what resources I could for information and support. Today, Walmart makes that easy with their new site, Baby Steps.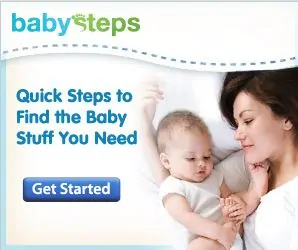 Baby Steps is specifically geared towards expectant and new moms with babies up to 12 months. Unlike other baby care sites that may include dense, hard-to-digest information, Baby Steps is made up of short, helpful videos that are perfect for a mom with very little time on her hands.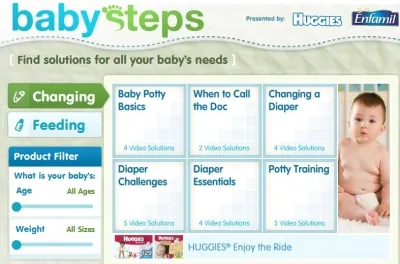 The videos at Baby Steps cover a variety of topics, including:
Changing Solutions:
Baby Potty Basics
When to Call the Doc
Changing a Diaper
Diaper Challenges
Diaper Essentials
Potty Training
Feeding Solutions:
Good Nutrition
Formula Feeding
Bottle Basics
Solid Food
Presented by Huggies and Enfamil, Baby Steps also includes information on baby products and supplies, with results filtered by information you enter for your baby's age and weight. It's then possible to purchase products from within the Baby Steps website, which are shipped by Walmart.
Whether you're expecting for the first time or the fifth, are cradling your second child or fourth, the combination of helpful information and convenient product support make Baby Steps a valuable resource for navigating the important early days of any child's life.
This post is part of a promotional campaign with Wal Mart and Baby Steps. All opinions are our own.

This post was written by Stacey Nerdin. Stacey is a busy work-at-home mom of 5 currently living in the Houston metro area. She's been blogging since 2005 and writes about anything at everything at her blog Tree, Root, and Twig. Stacey believes that in life and online, everything is connected."