This post may contain affiliate links. Read my disclosure policy here.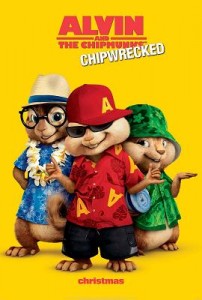 Especially at this time of year, it's easy to remember how far back Alvin and the Chipmunks go. "The Christmas Song" first debuted in 1958, and was actually the beginning of it all. Ross Bagdasarian was the original Dave Seville in the Alvin and the Chipmunks franchise, which first started with that song (after he first used the high chirpy voices in the "Witch Doctor" song).
His son, Ross Bagdasarian, Jr., has been running the Alvin franchise and trying to honor his Dad's vision, since 1978. And it's even more of a family affair, because his wife Janice Karman is not only is partner in life, but in this business.
I had the opportunity to talk with Janice and Ross, and I appreciated their commitment to making family movies. In fact, he said that when his dad first started making Alvin cartoons in 1961, there was a lot of that cartoon violence ("hurt animation"), and even then his dad purposed not to do that and make sure that Alvin wasn't "mean-spirited."
Chipwrecked is the 3rd in this type of Alvin movies, and I'm happy that it's still family fun. I remember judging a book by its cover (or more accurately judging a movie by its poster) when the first Alvin and the Chipmunks movie came out, and I was little put-off by the gangster look (which is still a theme in the posters, though not in the movies).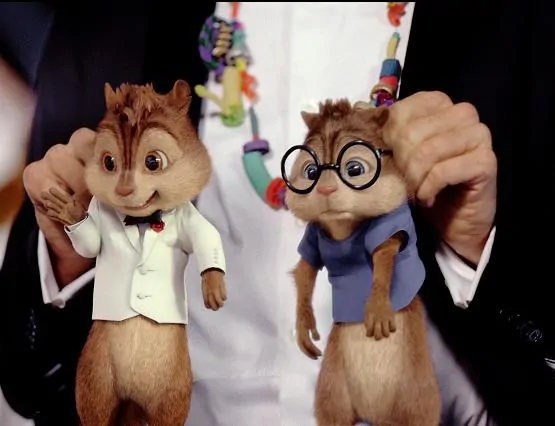 In fact, not only are they not bad rebels as they might seem, Karman said that they make a concerted effort to get across the fact that Alvin mostly means well. He's just in for a good time and often gets carried away. She doesn't want him to cross that line to brattiness. Don't we all know an Alvin-type kid? Either under our roof or in our circle of friends?
Once I saw them, I liked the first 2 movies and I like Alvin and the Chipmunks: Chipwrecked as well. I appreciate that these movies have a great plot in the midst of kid-friendly humor and music.
The music is one thing that sets Alvin and the Chipmunks apart, and in Chipwrecked the music is better than ever. The songs are integrated into the plot so that it translates like a real musical. It's like a squeaky clean Glee (pun completely and unapologetically intended!). We've been jamming out to the Chipwrecked Soundtrack, which includes some bonus tracks not included in the movie.
Whereas so many other movies bow to the temptation to get that PG rating that will presumably draw in more kids, Chipwrecked is rated G and fun for the whole family. There are nods to popular culture and movies that will add a layer of humor for adults and older kids, but they are in no way inappropriate for kids.
Movie synopsis: The vacationing Chipmunks and Chipettes are turning a luxury cruise liner into their personal playground, until they become 'chipwrecked' on a remote island. As the 'Munks and Chipettes scheme to find their way home, they accidentally discover their new turf is not as deserted as it seems. Alvin and the Chipmunks: Chipwrecked is in theaters nationwide December 16th.
We have a fun giveaway for one of you (US shipping addresses only). Leave a comment if you'd like to win. We'll announce the winner in our Around the Blogosphere column on December 25.
Copies of the first 2 Alvin and the Chipmunks movies on DVD
a $25 Fandango gift card
*Twentieth Century Fox provided me with an all-expenses trip to L.A. to learn more about some of their holiday releases. My opinions — as always — are my own.