This post may contain affiliate links. Read my disclosure policy here.
Today Fox Business Anchor Nicole Petallides is reporting live from the Target headquarters in Minneapolis Minnesota taking viewers through the store as she purchases her on-air clothes, and even gets a flu shot. She will also speak with Target's CEO Gregg Steinhafel at 3:15pm EST about their decision to open Black Friday shopping at midnight, Friday.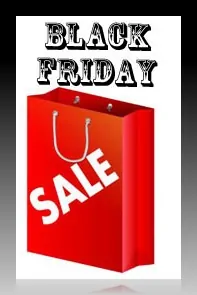 Target employees protested the retail chain's decision to open their doors earlier. Petallides told 5 Minutes for Mom she found out the decision to open earlier was made with consumers in mind.
"The number of people that will shop at Target at midnight on Black Friday is greater than the protestors," she said. "This is what retail is."
She went on to say that with 14 million Americans unemployed, Target is actually going to be hiring more than 92,000 seasonal employees this year. Target's Executive Vice President told her they will actually be hiring 5-10% more employees than last year.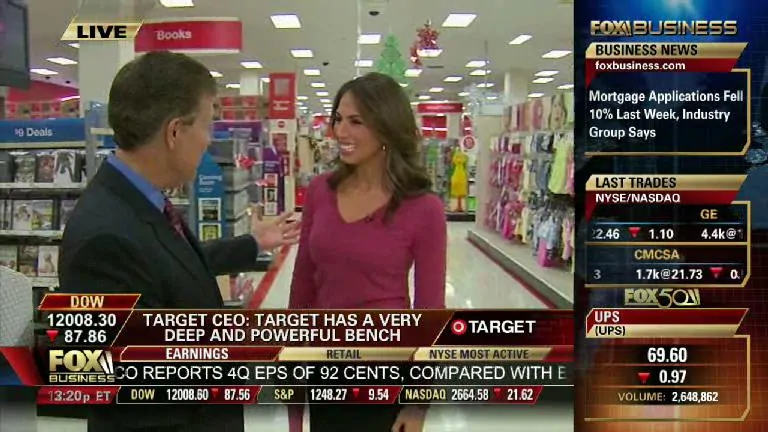 While shopping in Target, Petallides was very impressed with their low prices – she was able to purchase her entire outfit for under $100.  "I am overwhelmed that they have everything in one store," she said," Electronics, toys, stuff for my dog and food, it is all here!"
Black Friday is the biggest shopping day of the year and Black Friday deals and discounts are heavily sought after with people lining outside stores long before the doors open. Petallides was very impressed with Target offering everything for holiday shopping in one place, so busy moms can accomplish all their shopping in one store at one good price.
Target is not the only store opening at midnight on Black Friday: Macy's, Best Buy and Kohls are a few other retailers opening before dawn as well.  Time and numbers will tell if an earlier opening time is really beneficial to consumers and retailers.
Watch the latest video of Petallides talking with EVP Tina Shield about Black Friday at video.foxbusiness.com
What do you think? Have you shopped Black Friday? Is opening at midnight a way to help people get their shopping done earlier?