This post may contain affiliate links. Read my disclosure policy here.
5 Minutes for Mom guest contributor, Aimee Wilcox, is writing today about knowing when to say when, when it comes to volunteering. Aimee isa busy mom of four that, as an at-home-working mom, is always looking for perspective and balance. You can find these and other insights on Aimee's blog, Motherhood and Other Musings.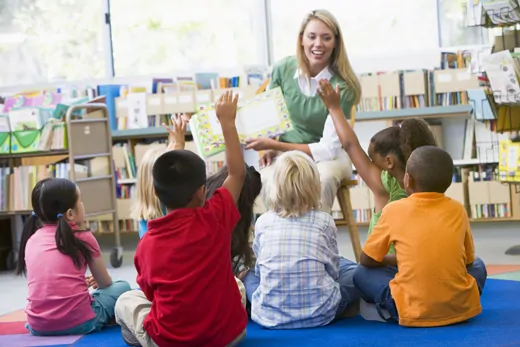 Volunteer Season
If you have kids in school then you already know that fall is synonymous with fund raising and volunteer opportunities. Volunteering and fundraising are necessary and important; taking on a non-paid part time job when being a mom full time already has you in a tailspin, is not. Unfortunately, it took me a few years to figure this out.
Of course, there are two ways to look at this: you can volunteer your time, or you can volunteer your funds (but usually doing one precludes the expectation that you'll do the other). Not having much in the way of funds, I chose option one.
What I've learned through volunteering at school:
Find out the time commitment before you agree to do the job (the more naive you are, the more likely you'll be asked for more). Better yet, ask the person who is currently in the role (just know that they may have a vested interest in finding their replacement- see #3)

Be very clear about the amount of time (and money) you can commit up front and don't let others pressure you into more than you know you can handle

Once you agree to the job, it's usually yours indefinitely, or until you can find someone else to replace you (unless it's an elected position)

Have peace of mind that if you say no, someone else will eventually agree to do it (don't feel like it's your responsibility)

If you say yes, you will probably make some really good friends, learn a few new skills and be happy you did it (just be sure to keep track when you put your name down, especially for future commitments)

And be sure your kids know that you are contributing your time (and/or money) so they can feel part of the process and see the benefits of volunteering.
And, finally, a third option is to make a lump sum donation at the beginning of the year/season with the clear communication that this is your one and only contribution. If the ultimate goal is fund raising, you probably won't hear any complaints (and they won't have to share the profits).
A few years later and a few years wiser, I am much more careful about which projects I take on and make it known up front how much I'm willing to commit. But I do recommend volunteering, and at the very least, it will help fill gaps in your resume if you ever consider going back to work. Also, in case you're wondering, the friendships I've made volunteering have endured longer and stronger than any others I've made from just showing up. So don't back away from the sign up sheet completely, just know what you're signing up for and be realistic.
Happy volunteering!
Aimee Wilcox is an at-home working mom of four, ages 3-9, including twins. When she's not chasing kids or running away from them (not literally, she's also a runner), she is reflecting on the journey that is motherhood and the daily effort to master the Great Balance of life with kids.