This post may contain affiliate links. Read my disclosure policy here.
SAT tutor, Robert Levine, is guest posting today with some tips on how to chose the best SAT tutor for yourself or your student.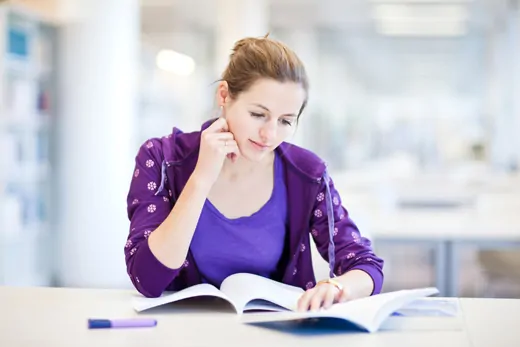 Before going off to college, before I looked at my first course catalog or wrote my first application essay, I was a bright eyed freshman in high school. I had goals, plans and aspirations; all of which hinged on my acceptance to a college or university. Of course, there were many factors that contributed to my acceptances including my GPA, extracurricular activities and SAT score.
My GPA and extracurricular activities were relatively easy to control. I could study a few extra hours for a test or a quiz or I could do my homework. I could even choose which after school activities I wanted to partake in. My SAT score, on the other hand, was not simply a matter of studying an extra hour or two the Friday night before the exam. The studying for my SAT began all the way back in my sophomore year, when I sat for the first time and took the PSAT. From that moment throughout June of my Junior year, I spent studying for the SAT.
The problem I had studying for this exam was not the long hours, the boring readings or the seemingly endless supply of questions my mom and tutor found for me. My problem was the tutor. (You read that correctly, even great SAT tutors at one time in their lives were tutored themselves.) From the get go, we never seemed to click. He was an elderly gentleman who seemed to make the readings even more morose and monotone than I thought possible. I came to dread my appointments; I felt that it was more of a chore than a means to future success.
In the upcoming weeks and months, as the year progresses, students across the country will begin to receive solicitations from various SAT prep companies. They all promise great results, money back guarantees and 150+ point increases. This may all seem very well and good, and at first glance it may be very overwhelming with the amount of choices you are given. Do not be deterred however, I would encourage you to call each company, sit down with them and ask for references; ask them about their past successes. What you will find is that these companies are all very similar, have similar lesson plans and questions. After all, it's the same test.
The difference and to me the ultimate reason to choose one company over another is not the company itself, but rather the tutor that you will have. Request a meeting with the tutor, perhaps even a first session. See if you and the tutor get along, if, dare I say, they may make the SAT fun. You do not want to get locked into 6 months of monotony and dread. Some things you should be asking yourself when meeting with a tutor for the first time are, "Did they make it interesting?" "Did they try to hold my attention?" "Did they have a personality I get along with?"
If you do not like a particular tutor, that it is fine, that is the entire point of meeting with them. They will not be offended or take it personally because at the end of the day, the lessons should be focused on you and your unique needs. In my opinion, the SAT experience should be one where you allow yourself to grow and learn: not only academics, but about yourself and all that you can accomplish.
Best of luck!
Written by Robert Levine, an SAT tutor for Parliament Tutors.
Image from 123RF Stock Photos