This post may contain affiliate links. Read my disclosure policy here.
On Sunday morning, one of my kids came in to my room with a confused look on her face.
"Mom, did the power go out last night? Because my clock is an hour off this morning!"
I admit I giggled a little as I reminded her about the switch from Daylight Saving to Standard time. Yes, the nights starting earlier and lasting longer. We had to go through the house and change all of the clocks, but the time on the clocks is not the only thing that changes this time of year…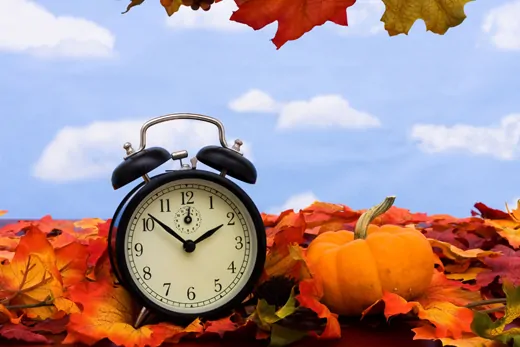 "Fall Back"
Instead of sleeping with the windows open and the fan keeping me cool at night, my windows are shut tight and my heavy comforter keeps we warm and snug.
I am hesitatingly trading my sandals for socks (and my feet are already complaining about that!).
Winter coats have been pulled out of storage and we're happily wearing them to fend off the chill and the much-to-early snow.
The change of season is not all bad, though. The switch from Daylight Savings to Standard time means that the Holidays are coming. It also means more time with the family, as there are fewer outside activities that pull us in every direction day after day.
Instead of balls and bikes, we pull out books and games. We snuggle up on the couch with a warm blanket and spend more quality time together.
I remember with fondness the big storm we had in February 2010. Although I wouldn't necessarily wish for 18 hours of no power or for having our car snowed in for over a week, the extra "Winter vacation" and the time we had to spend together made the Winter of 2010 one of my favorites.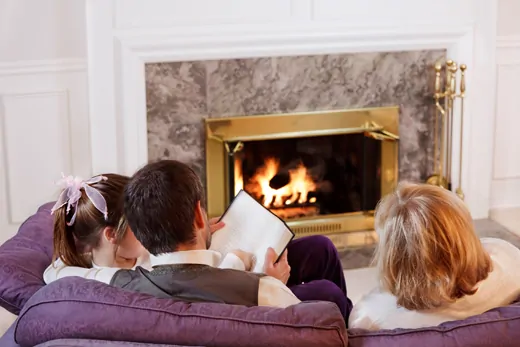 Duraflame just launched a contest on their Facebook page called the Start Something Good Challenge. They are inviting people to submit a photo, video or story on Duraflame's Facebook page that describes how they started something good in one of two categories:
Good Experiences – Sharing a story about their perfect experience around the fire with friends, family or other loved ones.
Good Environment – Sharing a story about how they did something good for the environment.

One winner in each category will win $5000. Personally, that sounds like enough to take the family on a trip to somewhere warm…
Duraflame is accepting submissions for their Start Something Good contest from now until February 29, 2012.
Written by 5 Minutes for Mom managing editor, Lolli. You can find me blogging at Better in Bulk and tweeting at @1momof5.
Disclosure: This post is part of a compensated campaign with Duraflame to let more people know about their contest. As always stories and opinions are our own.

Images from 123RF Stock Photos